Sprint expands tri-band Spark to 6 more markets
32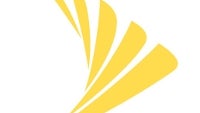 Sprint has expanded its LTE pipeline to 41 new markets. Overall, the nation's third largest carrier has 4G LTE coverage in 443 cities. Sprint's tri-band LTE network is now in 24 markets after adding six more locations including Oakland, Calif.; Orlando, Fla.; West Palm Beach, Fla.; Waukegan, Ill; Newark, N.J.; and Tacoma, Wash.
Sprint Spark uses the 800 MHz, 1.9 GHz and 2.5 GHz LTE spectrum to provide speeds in the 50Mbps to 60Mbps range. Using circuitry on special Android phones that support Spark, the technology figures out what task you are trying to do, and picks one of the three LTE bands that is the best match. This not only allows Spark to offer faster speeds, the signal also penetrates buildings better. Sprint Spark also allows handsets like the
Samsung Galaxy S4
,
Samsung Galaxy S5
and the
HTC One (M8)
to use HD Voice for completely clear voice calls.
Sprint has equipped many of its 4G LTE phones with a separate antenna that allows for simultaneous use of voice and data at the same time. However, Consumer Reports recently stated that those using Sprint Spark cannot use data and voice at the same time. Sprint has confirmed this and added that "
Simultaneous voice and data sessions are not available on tri-band devices unless the customer is using Wi-Fi
."
source: Sprint,
ArsTechnica
via
AndroidAuthority