Sprint announces Moto X coming this summer for $199
29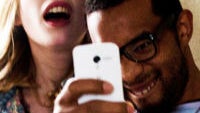 We have known for a while that the Motorola Moto X would be launching on all four major carriers in the U.S. as well as some of the larger regional carriers like U.S. Cellular. With today's announcement, Motorola did mention that the device would cost $199 on contract through carriers, but left it up to the carriers themselves to announce when the device would launch.
So far, no carrier has given a specific date, and Sprint doesn't seem to want to jump the gun in that regard either. In its official announcement for the X, Sprint simply says that the device will launch "this summer". And since Motorola already said the device would be launching later this month or possibly in early September on some carriers, a frame of "this summer" doesn't help to narrow down the window at all.
The device will run on Sprint's growing LTE network, which currently only reaches 151 markets around the U.S. If you want more info on the Sprint release, you can sign up on the carrier's info page for the X.