Sprint Nextel outlines launch plans
0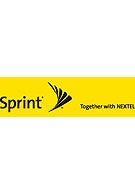 At a recent investor conference, Sprint Nextel has outlined the company's plans, regarding the launch of some of its new technologies and devices.
Sprint Nextel plans to launch its first dual-mode iDEN/CDMA phone in October this year. The device will use the Nextel's iDEN network for Push-to-Talk service and the Sprint's CDMA network for voice and data calls.
Later, in the second half of 2006, the company, together with its cable partners, expects to release a dual mode Wi-Fi/CDMA service. The service will initially allow Wi-Fi/CDMA phone users to make calls both on the cellular network and by using a cable broadband connection and a Wi-Fi access point. Next year it is planned to expand and integrate more capabilities in the dual mode handsets.
The EV-DO Revision A network is scheduled for launch in the first quarter of 2007, and in the beginning of 2008, the company will start offering Push-to-Talk service over it, which via a gateway will enable iDEN and CDMA subscribers to communicate just by using PTT.
In the second-quarter of this year, Sprint Nextel expects to decide which technology to use for the launch of its IP-based 4G servicein the 2.5GHz band.
Source: TWICE (via Engadget Mobile)