Spotlight: hide.me is a fast and nimble multiplatform VPN app
6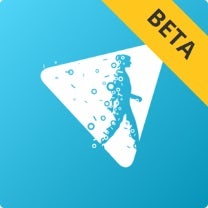 What's a VPN and how can it make your life better? Well, for starters, a good VPN (virtual private network) can let you sneak past blocked apps and websites, shroud yourself in a cloud of online anonymity, unblock certain services, or stream live TV and content from geographically restricted sources.
The way this is accomplished is by connecting your device to an external server with an anonymous IP - for example, one that's being simultaneously used by different people. An encrypted "tunnel" for online activity is established, with your ISP seeing unreadable encrypted traffic, and websites seeing your anonymous IP address.
If you want to give VPN a first try, or you're experienced with the technology and looking for a decent VPN Android app, you should consider hide.me, because it's one made to appeal to both types. Novice users will appreciate the friendly interface, which gets all the obscure technicalities out of the way, while power users will probably love the app because said technicalities are awesomely sorted out.
hide.me relies on hand-picked servers across the Americas, Europe, Iceland, Singapore, Hong Kong, Japan, and Australia. Each server supports popular protocols, such as PPTP, L2TP, IPsec (IKEv1 and IKEv2), OpenVPN, SSTP and SOCKS. Some of the hardware involved in the network structure is custom-built by hide.me's engineers. Therefore, the software part acts in tune with the software rig, making for one efficient VPN service.
One efficient VPN service.
Moreover, both novice and power users alike will be pleased to know that hide.me strictly doesn't log any personal data transmitted between you and your decoy IP address. The service doesn't monitor or log your browsing behaviour either. Although the app does receive usage data, it is anonymous and not connected with real IPs or locations.
To give you a general idea of how fast data will flow through the encrypted VPN tunnel, we used Ookla's speed test app to check the Wi-Fi speed with and without VPN switched on. Without VPN, we got 18ms ping, 23Mbps DL, and 39Mbps UL speeds. Connected to hide.me, we got 96ms ping, 14Mbps DL, and 28Mbps UL, which is still pretty good!
In addition to Android, iOS, Windows Phone
8.1
, and BlackBerry, hide.me runs on Mac, Ubuntu, and Windows desktop platforms. However, only Windows 7/8 desktop apps and an Android app can be downloaded at present, while the rest are being worked on. The hide.me VPN service itself can by used with native VPN clients on all platforms. hide.me can be had for free, on a $0 monthly plan that includes servers in three locations, minimum 3mbit/s bandwidth, 2GB of data transfer, limited protocol support, and one VPN connection at any given time. The Plus ($5.42 per month) and Premium ($11.67 per month) plans extend the basic plan with more options.
As a whole, hide.me is very promising. The Android beta app we tested isn't without its flaws - for example, both the gear icon and the three squares menu lead to the exact same Settings menu, which gives off a very "work in progress" vibe. But VPN works like a champ, and that's important!