Sony reassesses its predictions for the year again - lowers targets even more
74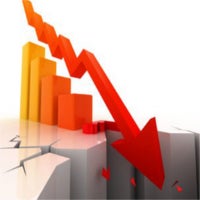 After last month's revising of its results forecast for the fiscal year,
Sony predicted heavy losses
and decided to re-think the "Mid-Range Plan" for its mobile devices. The new plan is to reduce the mid-range devices' roster and do various adjustments to the marketing of flagship models in different geographical areas.
Well, leaksters now claim that Sony is about to yet again announce a drop in its sales estimates, again in the figure of millions of handset units.
Now, seeing as Sony has put a plan of pulling its more budget-oriented handsets from the market in motion, it's easy to see where the predicted drop in sales comes from. A month after revising the plan is yet too soon to call "doom" for the Sony. On the flipside - the company has been working hard to make its flagships desirable, considering the 6-month refresh cycle. Rumors about a couple of super-powered Xperia phones (
1
,
2
) are already floating around the web and we'd say Sony is still not ready to call it in.