Sony reassesses its predictions for the year - quadruples its expected losses
48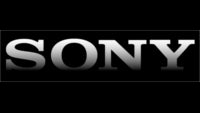 Sony has revised its results forecast for the fiscal year and it's not pretty. The company now predicts a $1.7 billion (¥180 billion) in losses, which is 4 times the amount it predicted in its last assessment, back in July.
The predicted losses come from the company's Mobile Communications segment's Mid-Range Plan (MRP). Apparently, while the tech world is impressed with Sony's flagship Z series, its low- and mid-class phones are generally lost in obscurity.
The MRP's initial goal was to achieve a sales growth, however, it seems that didn't work out as planned. Sony now says it has revised the plan, keeping lower expectations of cash flow in mind. The new MRP aims to reduce risk and volatility, which, according to Sony, means a reduction of its mid-range devices. As far as flagships go – these will receive marketing strategy tweaks in different geographical areas.
We do like the Z series – we even named the Xperia Z3 Compact "
best smartphone of IFA 2014
", though we can see why the mid-ranged devices may be failing. Checking some recent low-to-mid-rangers, the
Xperia E1
,
M2
, and
T3
, we see some pretty attractive phones, with adequate performance and good battery life. However, they consistently fail to deliver in the display and sound departments and are just not competitively priced, when compared to devices of similar level.
source:
Sony
via
Pocket-lint