Sony Xperia Z1 Augmented Reality and Photo Filter camera samples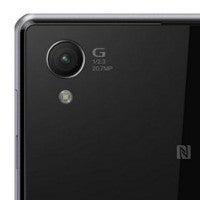 It looks like Sony has done a terrific job with the Xperia Z1. Not only does the handset look and feel great, but it also sports a versatile camera with an ambitious camera sensor and a bunch of fun camera modes. Of course, you didn't think that Sony's going to put such a camera in your pocket and won't stuff a bunch of cool photo filters in it, did you? Well, the good news is that the Z1 packs not only your standard photo filters, but some fancy AR (augmented reality) effects as well! The AR effects are basically some beautiful 3D scenes that try to integrate with the frame that you're viewing through the viewfinder of the Xperia Z1. Probably not something that you'd want to use on a daily basis, but it's still fun to play with.
Check out some samples that we took using the Z1's AR effects and photo filters below! Do you think the Z1 will produce high-quality pictures capable of rivaling the likes of the GS4 and the LG G2?