Sony Xperia XZ2 Premium vs. XZ2 vs. XZ2 Compact: specs comparison
8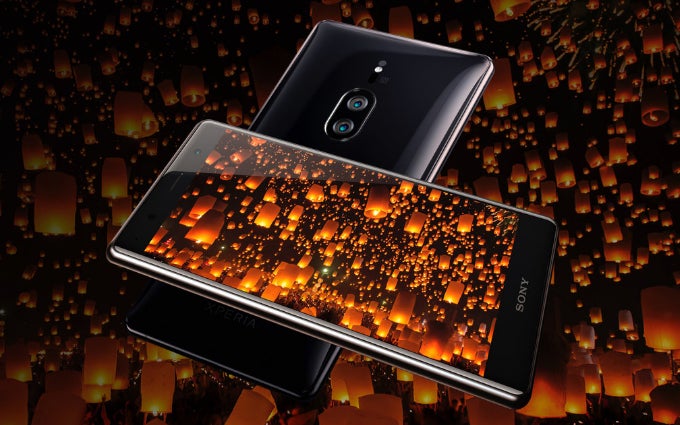 Earlier today,
Sony announced
that its
Xperia XZ2 Premium
smartphone - first unveiled in April - would be released in the US next month. The handset will be sold only unlocked, costing a whopping $999.99. This is the most expensive Sony smartphone in recent years, and the company justifies the high price by the fact that the new device is packed with its most advanced features yet, like a dual rear camera with native ISO up to 51,200 (a first for a mobile phone).
As its name suggests, the Xperia XZ2 Premium is the prime member of Sony's latest series of high-end smartphones, which also includes the
Xperia XZ2
(currently priced at $699) and
Xperia XZ2 Compact
($599). While all three XZ2 models are powered by Qualcomm's Snapdragon 845 processor, the Premium obviously has more to offer, including the largest display with the highest pixel resolution.
A quick specs comparison between the Xperia XZ2 Premium, Xperia XZ2, and Xperia XZ2 Compact can be found below. Of course, specs alone do not make or break a phone, so we're looking forward to testing the XZ2 Premium and see if it's worth $1,000. Stay tuned for our review.
700 cd/m2 (nit)
700 cd/m2 (nit)
900 cd/m2 (nit)
HDR support, Scratch-resistant glass, Ambient light sensor, Proximity sensor
HDR support, Scratch-resistant glass, Ambient light sensor, Proximity sensor
HDR support, Scratch-resistant glass, Ambient light sensor, Proximity sensor
Qualcomm Snapdragon 845 SDM845 (10 nm)
Qualcomm Snapdragon 845 SDM845 (10 nm)
Qualcomm Snapdragon 845 SDM845 (10 nm)
Octa-core, 2800 MHz, Kryo 385, 64-bit
Octa-core, 2800 MHz, Kryo 385, 64-bit
Octa-core, 2800 MHz, Kryo 385, 64-bit
Adreno 630
Adreno 630
Adreno 630
Android (9.0 Pie, 8.0 Oreo)
Android (8.0 Oreo)
Android (9.0 Pie, 8.0 Oreo)
Qualcomm Quick Charge 3.0, USB Power Delivery
Qualcomm Quick Charge 3.0, USB Power Delivery
Qualcomm Quick Charge 3.0, USB Power Delivery
12.20 hours
the

average

is 11 h (660 min)
10.80 hours
the

average

is 11 h (660 min)
13.30 hours
the

average

is 11 h (660 min)
24.6 days (590 hours)
the

average

is 29 days (688 h)
21.2 days (510 hours)
the

average

is 29 days (688 h)
22.9 days (550 hours)
the

average

is 29 days (688 h)
23.00 hours
the

average

is 0 h (0 min)
20.80 hours
the

average

is 0 h (0 min)
26.50 hours
the

average

is 0 h (0 min)
26.2 days (630 hours)
the

average

is 0 days (0 h)
22.9 days (550 hours)
the

average

is 0 days (0 h)
25.0 days (600 hours)
the

average

is 0 days (0 h)
24.6 days (590 hours)
the

average

is 20 days (472 h)
20.8 days (500 hours)
the

average

is 20 days (472 h)
23.8 days (570 hours)
the

average

is 20 days (472 h)
85.00 hours
73.00 hours
91.00 hours
16.00 hours
15.30 hours
11.70 hours
Single camera
Single camera
Dual camera
19 MP (Laser and PDAF, CMOS image sensor)
19 MP (Laser and PDAF, CMOS image sensor)
19 MP (Laser and PDAF, CMOS image sensor)
Aperture size: F2.0; Focal length: 25 mm; Sensor size: 1/2.3"; Pixel size: 1.22 μm
Aperture size: F2.0; Focal length: 25 mm; Sensor size: 1/2.3"; Pixel size: 1.22 μm
Aperture size: F1.8; Focal length: 25 mm; Sensor size: 1/2.3"; Pixel size: 1.22 μm
12 MP (Black and White, Laser and PDAF, CMOS image sensor)
Aperture size: F1.6; Focal Length: 25 mm; Sensor size: 1/2.3"; Pixel size: 1.55 μm
3840x2160 (4K UHD) (60 fps), 1920x1080 (Full HD) (960 fps), 1280x720 (HD), 640x480 (VGA)
3840x2160 (4K UHD) (60 fps), 1920x1080 (Full HD) (960 fps), 1280x720 (HD)
3840x2160 (4K UHD) (30 fps), 1920x1080 (Full HD) (960 fps), 1280x720 (HD) (960 fps)
HDR, Time-lapse video, EIS, Video calling, Video sharing
HDR, Time-lapse video, EIS, Video calling, Video sharing
HDR, EIS, Video calling, Video sharing
5 MP
5 MP
13 MP
1920x1080 (Full HD) (30 fps)
1920x1080 (Full HD) (30 fps)
1920x1080 (Full HD) (30 fps)
6.02 x 2.83 x 0.44 inches (153 x 72 x 11.1 mm)
5.31 x 2.56 x 0.48 inches (135 x 65 x 12.1 mm)
6.22 x 3.15 x 0.47 inches (158 x 80 x 11.9 mm)
6.98 oz (198.0 g)
the

average

is 5.6 oz (160 g)
5.93 oz (168.0 g)
the

average

is 5.6 oz (160 g)
8.32 oz (236.0 g)
the

average

is 5.6 oz (160 g)
Back: Glass; Frame: Aluminum
Back: Plastic; Frame: Aluminum
Back: Glass; Frame: Aluminum
Water, Dust; IP68
Water, Dust; IP68
Water, Dust; IP68
Fingerprint (touch)
Fingerprint (touch)
Fingerprint (touch)
Notification light
Notification light
Notification light