Sony Xperia XZ2 Premium Review
62
UPDATE:

You can now read our Sony Xperia XZ3 Review!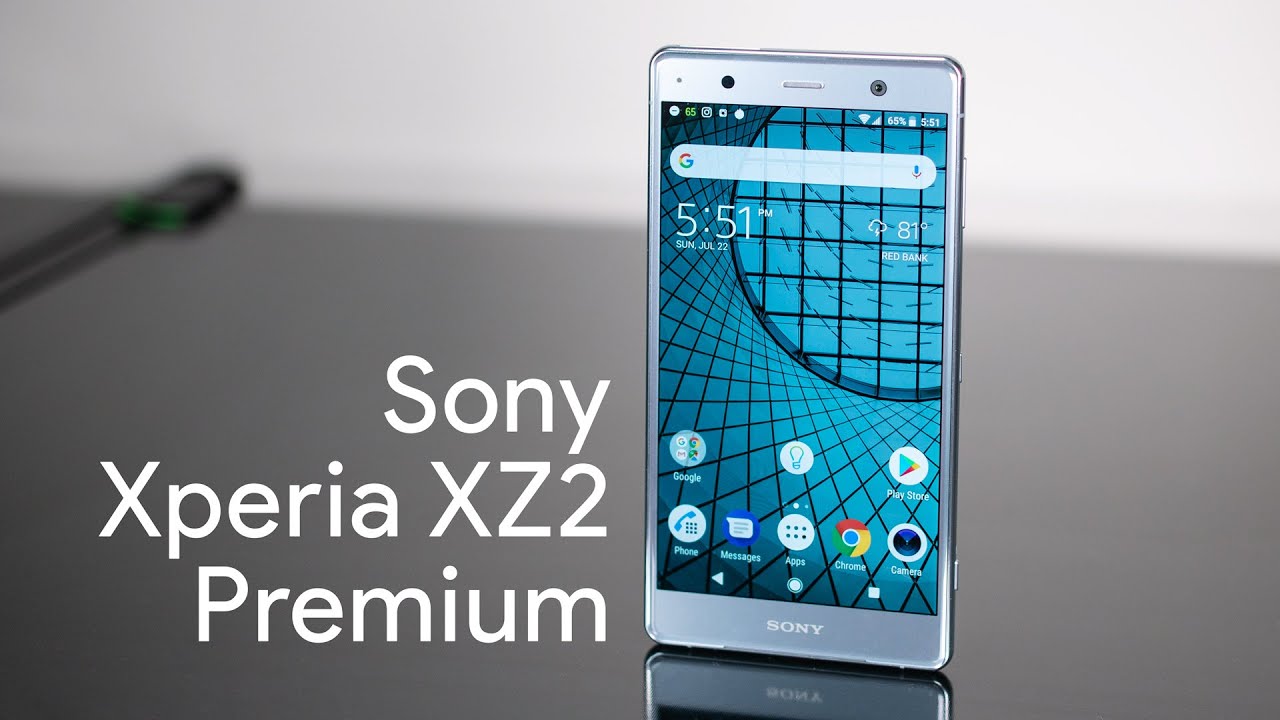 When you've fallen out of contention in the flagship range, performance and value are two areas that need to be emphasized more with the next iteration than anything else. Sony, in particular, has been a low-key player of sorts the last few years, struggling to stay in the same scope as other notable flagships on the market – like the iPhones, Samsung Galaxy devices, and even LG's latest ThinQ phones. Once a powerhouse in the industry, Sony now more than ever needs to step its game up if they intend on becoming relevant once again.
Earlier this year, Sony introduced us to its flagship in the
Xperia XZ2
, which managed to pique our interest more than its flagships from previous years. However, shortly after its introduction and subsequent release, the company soon announced its bigger brother in the
Xperia XZ2 Premium
– a behemoth in every regard! From its 4K HDR display, to the ultra low-light capture from its camera, the Xperia XZ2 Premium is a phone on steroids, the stuff we dream about. Everything about this phone appears to be promising, but with a retail price at $999.99, it's seriously going to need to prove itself in every facet.
Design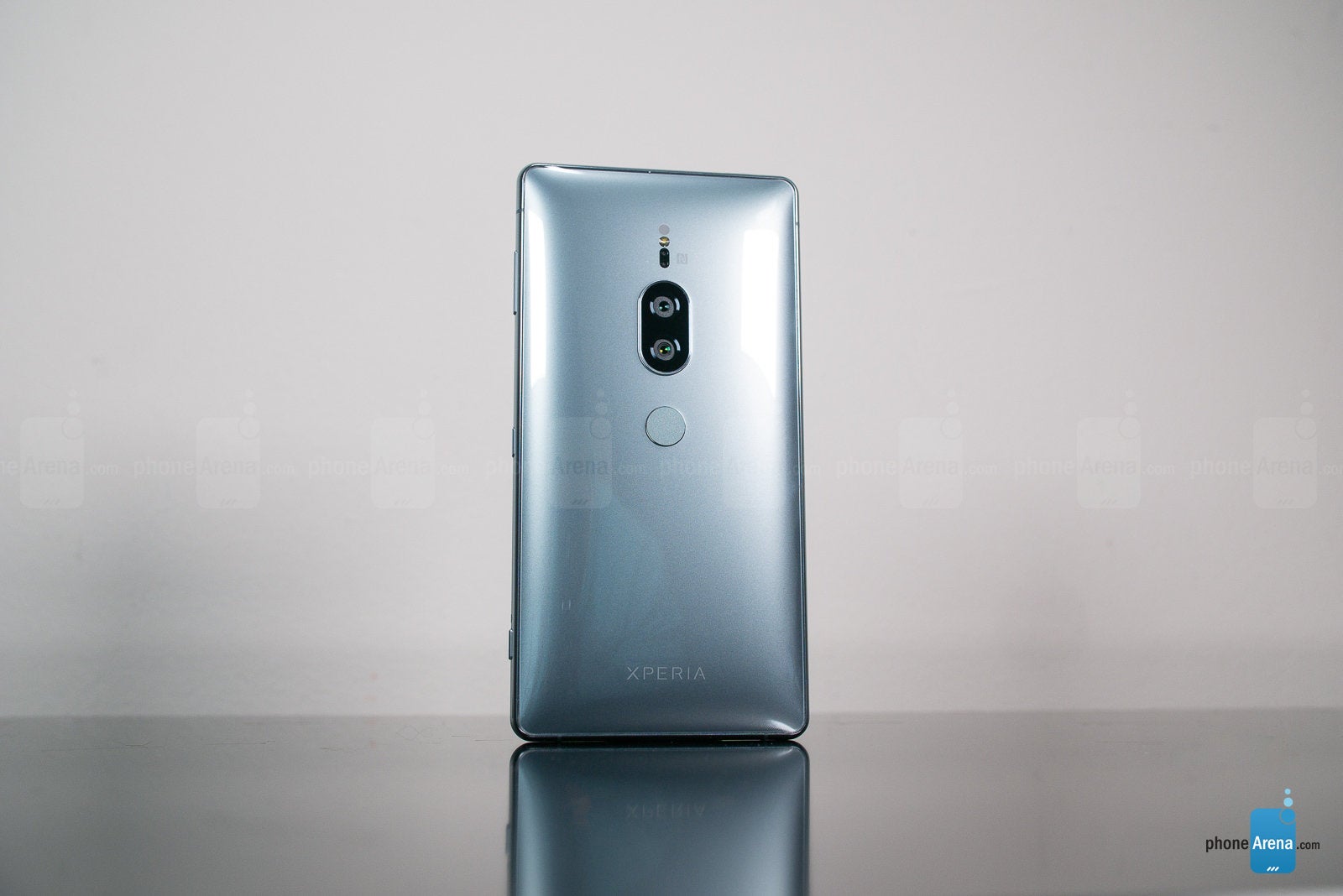 Sony's approach is unsurprising here with the Xperia XZ2 Premium, seeing that it shares the same design language as its sibling. For the vast majority of people who have been acquainted with Sony's Xperia phones in the past, this is a radical and refreshing redesign that brings along some much-needed change. It's modern looking, that's for sure, without being too ornate or flashy in the process. The metal meets glass design is definitely refreshing for Sony, especially how the rear panel curves around the edges. Unlike its contemporaries, however, the Xperia XZ2 Premium isn't afraid to show off its girth. It's on the heavy side, a turn-off of sorts in an era where even some of the biggest phones still strive for a thin and light package.
Now, as much as the redesign takes a lot of precedence, there are two major glaring characteristics with the phone's design. The first being how immensely slippery it is when placed on some hard surfaces, to the point that it uncannily will start to slide off edges. We can't tell you the amount of times it just would slowly start to slide off edges with the most miniscule of slopes, but it does this frequently. Secondly, the finger print sensor's placement on the back of the phone doesn't particularly line up to where our finger would naturally lay – so hitting the camera lens with our finger becomes a common occurrence.
Other things worth noting about its design, there isn't a headphone jack, but it does feature a handy dedicated camera shutter key, which in this day and age is a rare sighting amongst phones. In addition to that, it packs along dual front-firing speakers for a stereo experience. And finally, this is one of the very few phones that features an accessible SIM/microSD card slot that doesn't require a SIM tool of any sort to open up. However, it would've been even better if the phone didn't have to restart each time a new SIM is placed into it.
Display
If there's one key aspect that makes this phone premium amongst all others out there, it has to be none other than its 5.8-inch 4K (2160 x 3840) HDR Triluminous Display taking center stage. At first, we were skeptical about the need for 4K displays in smartphones, but after watching a 4K HDR video, we can attest that there's a noticeable degree of difference between it and today's quad-HD panels. What's interesting, though, is that Sony decided against going with the trendy 18:9 screen aspect ratio – choosing instead to go with a 16:9 one. For us, this isn't a huge deal, but in an era where we have these all-screen designs, it's a little bit of a throwback.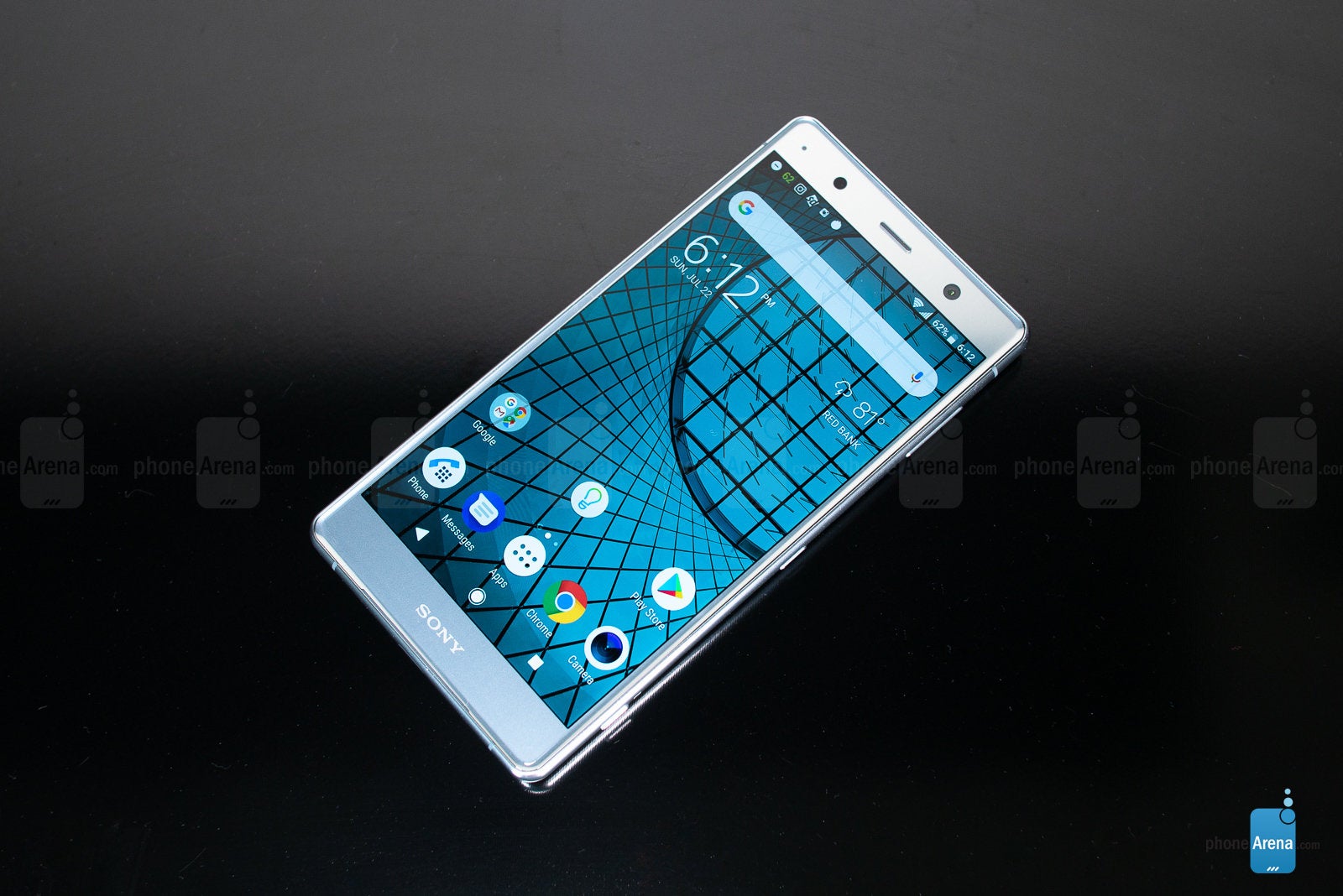 Regardless of that, we have to admit that we're impressed by the display's incredible detail, rich colors, and hypnotic grasp after watching a couple of 4K HDR videos on YouTube.
Beyond that, the display does produce some modest qualities. With a maximum brightness of 437 nits, it isn't necessarily the brightest out there, which makes it a little bit challenging to view under direct sunlight. Meanwhile, the 7769K color temperature of the display runs a bit cold – while its color production in the sRGB color chart skews on the saturated side of things. However, these are things that can be easily overlooked the moment you feast your eyes on a 4K HDR video, just because there are few phones that can match its caliber in delivering the intensity when it comes to details and color!
Display measurements and quality
Interface

and functionality

Out of the box, the Sony Xperia XZ2 Premium comes with Android 8.0 Oreo, and on top of it we have Sony's familiar set of modifications. To a great extent, the phone feels identical to previous Xperias, like the Xperia XZ2, and it even has a "stock" feel overall. Quite honestly, there's nothing radically new or different here with the XZ2 Premium that we haven't seen already in the standard XZ2.

For example, lifting the phone will automatically display the time and date in a minimalist fashion, as well as pending notifications if you have any. Unlocking the phone from here is an act accompanied by a subtle, yet neat animation before you're taken to your home screen.

Since the 5.8-inch Xperia XZ2 Premium can be tricky to handle, Sony has added a one-handed mode, which is accessed by swiping horizontally across the navigation bar.
Dynamic Vibration
Instead of a traditional vibration motor, the Sony Xperia XZ2 Premium uses a much larger component with a very distinct vibe to it, not unlike that of an iPhone's Taptic Engine. As a result, the phone is easier to feel when it is vibrating in your pocket. But that's far from all.
When we opened a game for the first time, the Xperia XZ2 invited us to try out this new feature called Dynamic Vibration. Basically, the phone shakes with its fancy new vibration motor, providing additional feedback when, let's say, your hero is taking damage or your car bumps into an opponent driver.
Overall, enabling Dynamic Vibration for games makes sense. It can be also turned on while listening to music or watching video, but we wouldn't recommend this, as it doesn't do a good job at complementing the beat of the song playing.
Processor

and performance

Being an elite in the space, it's no shocker here that the Xperia XZ2 Premium is endowed with the Qualcomm Snapdragon 845 SoC coupled with 6GB of RAM. As expected, the phone runs exceptionally fast and snappy, but beyond that, it's able to easily handle even the most intense operations you can put a phone through.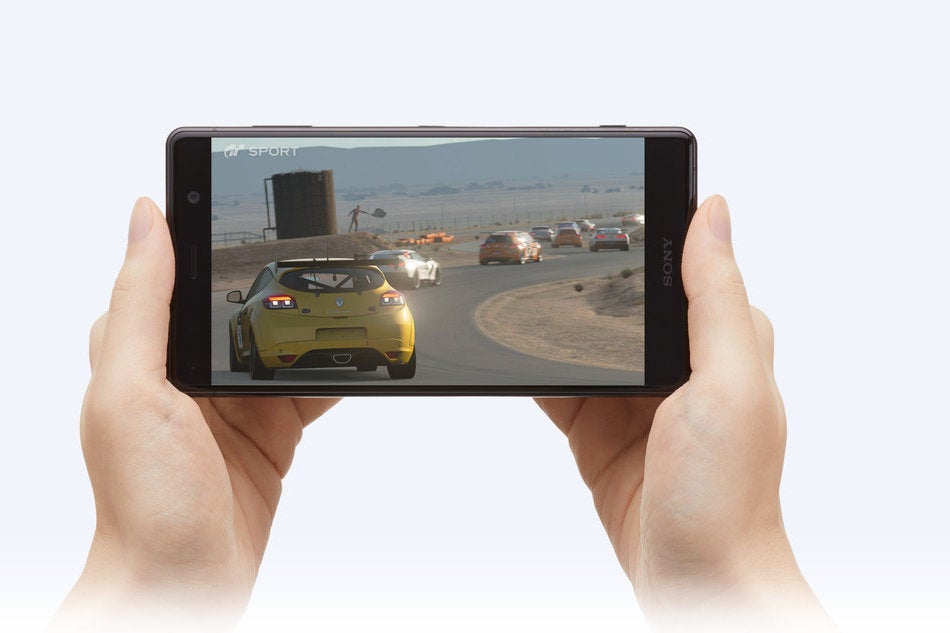 Over on the gaming side, the Snapdragon 845 flawlessly delivers consistent smooth frame rates. Even heavy 3D games are no match for the Xperia XZ2 Premium, which is kind of expected given the reputation of this chipset already. Therefore, gamers will especially be delighted by its ability to handle 3D heavy titles.
Boasting 64GB of internal storage, it's a modest offering that should suffice for most users, but we would've been especially tantilized to see it be greeted with double that capacity. Nevertheless, there's expansion courtesy of its easy-to-access combination SIM/microSD card slot.
Camera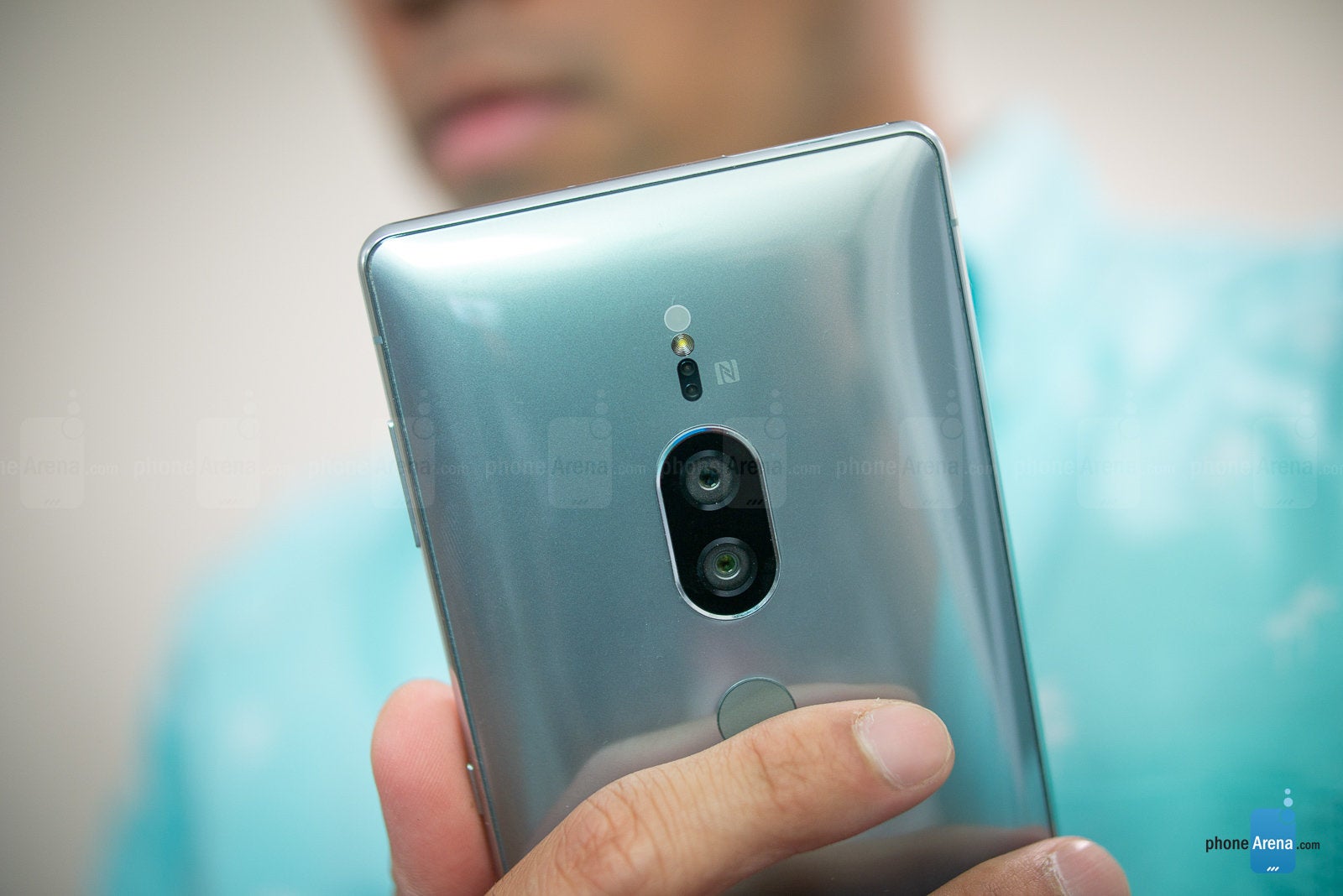 Another aspect of the phone that receives the upgrade treatment is found with its cameras, both the rear and front-facing ones. While the Xperia XZ2 had a single camera on its back, the new XZ2 Premium steps up to a dual camera system. The main 19MP camera captures color, while the second 12MP one records a monochrome image, an approach that is different than dual camera systems used by Apple and Samsung, where the second camera has a zoomed-in, telephoto lens. Sony use the black-and-white pictures from the secondary camera to get more light from an image and then smartly combines the images from the two cameras into one using its dedicated "Aube" fusion image processor. As a result, this new dual-sensor camera can shoot at up to ISO 51200 for photos and up to ISO 12800 for videos.
When it comes to the camera app, we have to admit that it's not the most intuitive one out there. Yes, there are four main modes we can easily cycle through – superior auto, manual, video, and camera apps. However, we feel that the arrangement could've been expanded because many of the other modes are hidden within each one. It's very confusing to tell you the truth, especially when on-screen icons aren't clearly defined. Still, we'll give Sony credit for introducing some compelling styles when accessing creative mode, just because it provides us with a real-time view with the effects.
Image Quality
Right off the bat, we'll agree to say that the Sony Xperia XZ2 Premium captures some excellent looking photos. If you're a shutter bug that relishes on photos rich with detail, you won't be disappointed by this. Naturally, the best shots are captured under ideal settings when lighting is ample – such in the case with outdoor scenery. If you look at many of the samples, you can see how it captures stunning details with warmer toned colors. The natural bokeh produced by the camera is fantastic in delivering a convincing performance, and that's despite the lack of a dedicated bokeh mode. That'll come later on sometime during the 3rd quarter of this year, through a software update.
With low-light being its specialty, the Xperia XZ2 Premium surely does manage to see through the darkness than most phones, but it's not without any expenses. Standard nighttime shots can still come out pleasing to the eyes, especially when there's a bit of a light source in the scenery, seeing that graininess is minimalized. However, it's really unnecessary to attempt capturing photos in complete darkness. Even though it can reveal details that most other phones otherwise can't capture, the result here is an image that's filled with murky details and bland colors.
As we mentioned earlier, the front-facing camera here on the Xperia XZ2 Premium also gets an upgrade – it's now a 13MP one, as opposed to the 5MP one in the XZ2. We have very little to complain about here, as it captures some pleasant looking selfies filled with detail, just a long there's good lighting. Under low-light, however, details become significantly softer. Although, its quality is still more than acceptable.
Video Quality
Few phones on the market can shoot HDR videos, so it's something that makes the Xperia XZ2 Premium unique in the space. Before we get into that, let's talk about its performance in the other areas. As a whole, it records excellent looking videos when capturing in 4K resolution. Not only are details rich and plentiful, colors definitely have a pop to them as well. Our only complaint is that it lacks optical image stabilization! Enabling SteadyShot mode attempts to mitigate heavier movements, but it still comes off unrealistic. Low-light situations obviously present some challenges to the phone, often resulting in softer visuals and bland colors.
As for HDR video capture, it's an interesting new arsenal that does nicely to even things out in the shot. It does both good and bad depending on the situation. Take for example outdoor settings with plentiful lighting, where the HDR video does what it's expected to do – tone down the highlights, while boosting shadows. The end result is a video with a more neutral exposure throughout the range, which appears as though the contrast of the entire video has been softened to a degree. Conversely, enabling HDR doesn't seem to have a positive effect when shooting in low-light situations. While it does again try to neutralize the dynamic range of the shot, the result in our case is a video with less exposure – appearing significantly darker than the standard non-HDR video.
Just like its brethren, the XZ2 Premium has the ability to record super slow-motion footage at 960 FPS in 1080p. You'll get some impressive looking footage, but the challenge in doing so is timing yourself to hit the button at the exact moment you want the 960 FPS capture to apply. It's really tough, since there's a small margin of opportunity – plus, you'll need to have plenty of lighting in the scene. That's because there's significant drop in quality under low-lighting situations.
Don't get us wrong, we're ecstatic to find HDR video recording available here with the Xperia XZ2 Premium. However, when it comes to being a video-centric device, that's the only unique perk to using it over other phones.
Multimedia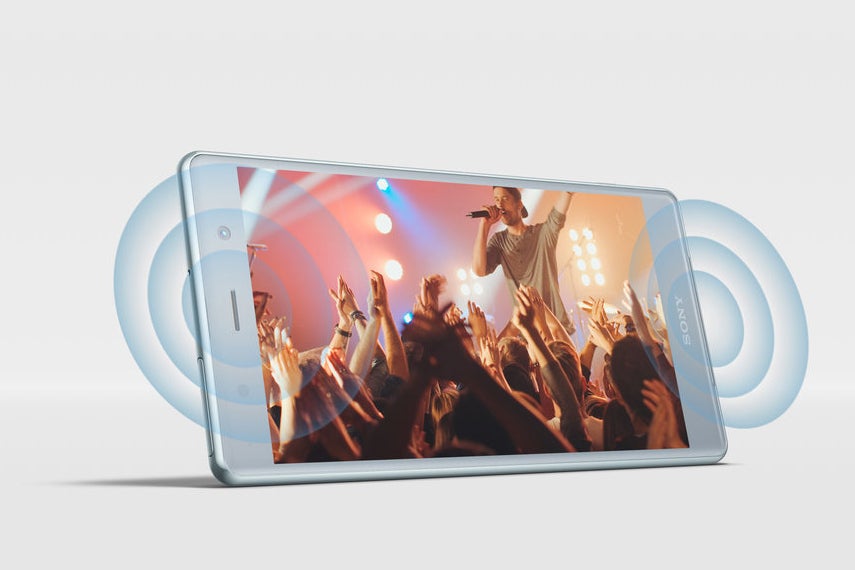 Just like its sibling, the XZ2 Premium has chosen to keep a stereo speaker configuration. Both drivers are front-firing, meaning that the sound is well balanced, and your hands don't cover any of them when the phone is held horizontally. But while these are the loudest speakers on an Xperia phone yet, the sound could have been fuller and more robust.
As mentioned earlier, the Sony Xperia XZ2 has an HDR-capable display. This lets you enjoy both your own HDR videos and HDR content streamed online. YouTube, for instance, will display HDR videos in their full glory. And additionally, it worked with Netflix as well, despite only a handful of TV shows offering support for it.
Call

Quality

Generally speaking, the XZ2 Premium handles phone calls relatively well. Through the earpiece, voices have a distinctive tone to them without sounding too artificial. Over on the other end of the line, our callers didn't have any challenges in discerning us. However, the speakerphone does come off a little bit weak and voices sound a bit distorted – so using it in noisy conditions can be challenging.
Battery

life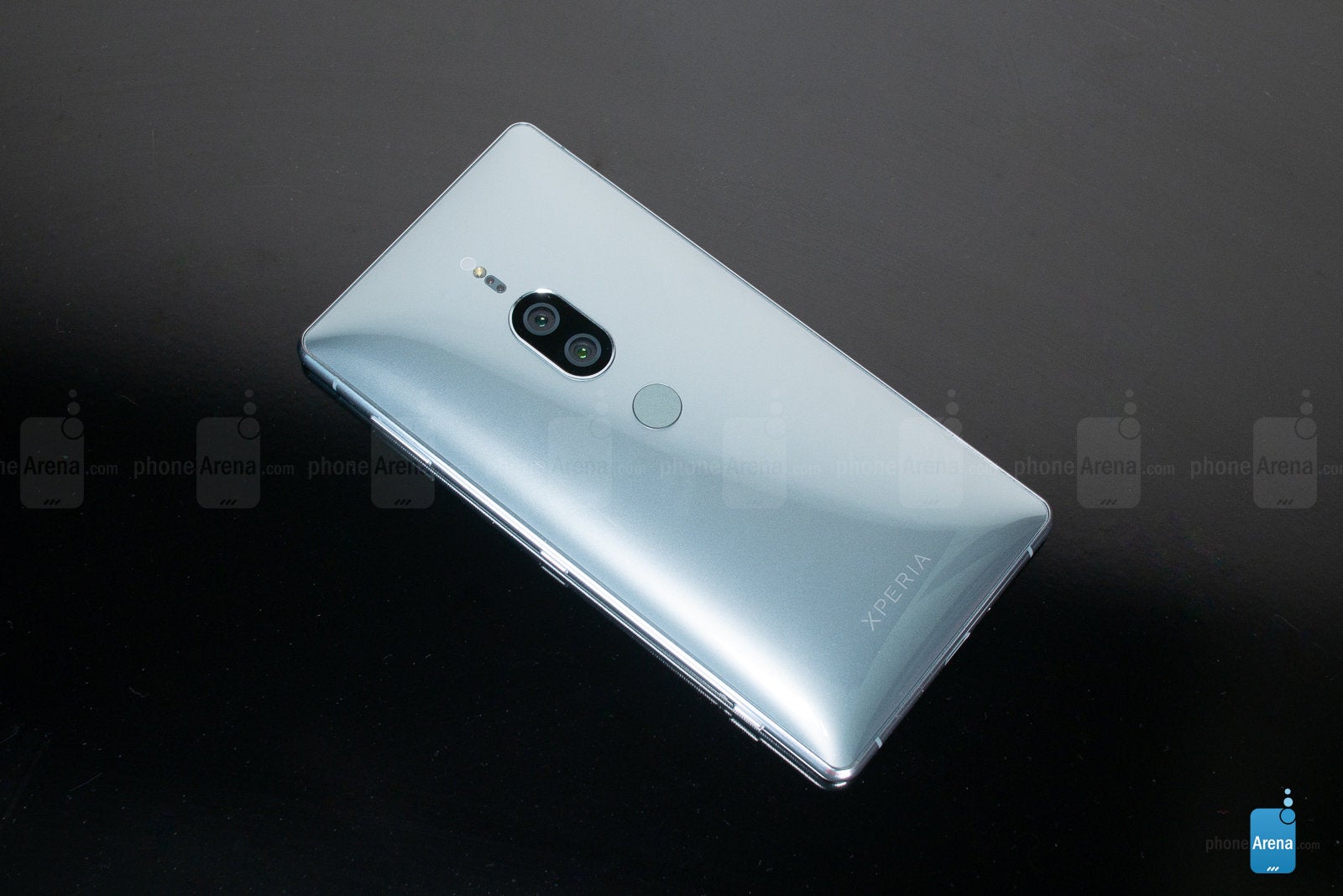 Boasting a higher capacity 3450 mAh battery cell, we didn't notice the XZ2 Premium shattering any records in the process. In our experience, its battery lasted enough to get us through a solid one-day of normal usage. Furthermore, our battery benchmark test has the XZ2 Premium falling short of its sibling's mark at almost 7.5 hours, which is more than a full hour less than the mark achieved by the XZ2. Of course, its 4K HDR display is suspect in all of this, seeing that it's probably the biggest drain to the phone.
On the charging side, however, the XZ2 Premium posts a time of 172 minutes to get it back to full capacity. That may not be the fasting time we've recorded, but considering the capacity it's recharging, it's not too shabby of a mark. And finally, it's worth mentioning that the XZ2 Premium does offer the convenience of wireless charging.
Conclusion
Few smartphones offer exclusive features, which is why the
Xperia XZ2 Premium
is notable in the space. Over on the specs side, it's every bit of a high-end smartphone, but it goes beyond that by offering exclusives in the form of its 4K HDR display, HDR video recording, and a camera that has remarkable light sensitivity. Adding these features to an already high-end smartphone means that the XZ2 Premium should stand on a pedestal higher than everything else out there – but it doesn't.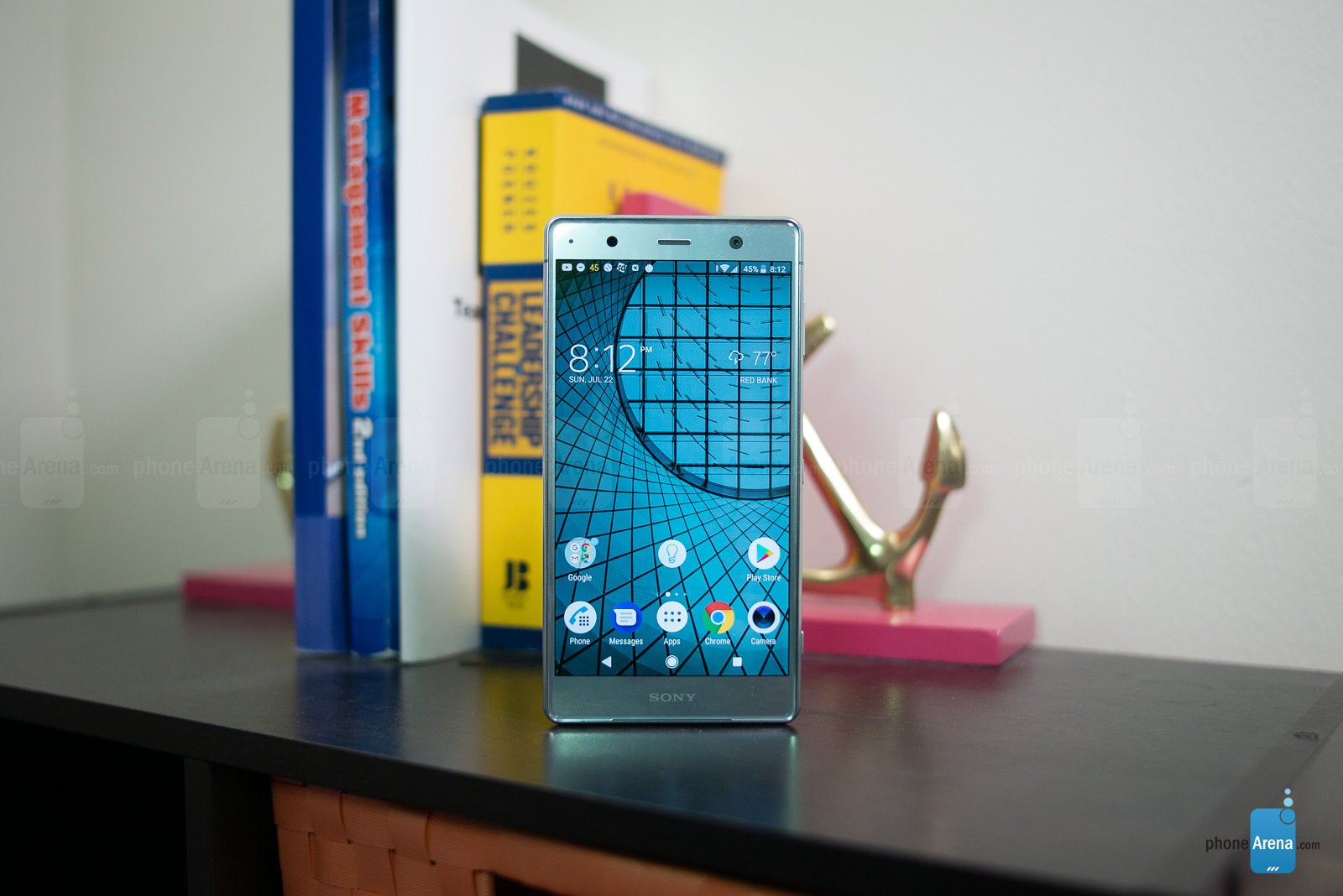 Part of the reason why that's not the case is because of its $999.99 cost, making it one of the most expensive phones out there on the market. It's a good enough phone for most people, but we wouldn't go far to say that it's revolutionary or ground breaking. Yes, we'll certainly agree that its 4K HDR display is a sight to behold – something we don't see too often! However, its camera performance doesn't wow us like some other phones. While it's able to see in complete darkness, we're not really inclined to use it for this purpose because the quality isn't practical enough to share. Why shoot something in the dark when it's going to come out muddy and bland?
Even though it's not quite a home run, the XZ2 Premium is yet another step in the right direction for Sony. The new innovations here will definitely help to shed some light back onto Sony, but it's going to need to go the extra mile the next time around to truly get more attention. At the end of the day, it's still good enough to compete against some of the greats out in the space right now.
Recommended Stories