Sony Ericsson to update its 2011 Xperia lineup to Android 4.0 Ice Cream Sandwich?
12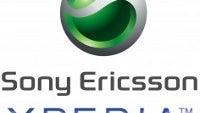 Good news, Sony Ericsson fans! SE has allegedly confirmed that all of its 2011 Xperia Android fleet will
get updated to the

"next Android platform."
Sony Ericsson Netherlands replied to a question on its Facebook page, and this could well mean Android, 4.0 Ice Cream Sandwich.
Now, again, this was published by the official SE Netherlands account, so it sounds pretty official. We would however
leave a little room for doubt
as the statement "next Android platform" is pretty vague. The comment in Dutch mentions Android 2.3.4 Gingerbread, so by "next" it's possible that SE is referring to another iteration of Gingerbread.

The Facebook post in Dutch speaks about Android 2.3.4 and the next update.
The Ice Cream Sandwich update is expected to
roll out in 2012
, if true. The 2011 SE Xperia Android lineup include the SE Xperia PLAY, Xperia neo V, Xperia neo, Xperia arc S, Xperia arc, the Xperia mini pro. We've reached out to Sony Ericsson for a comment and will update you on that whenever we get a meaningful confirmation.