Some Samsung Galaxy Note 9 users in the U.S. are dealing with a bug that freezes the camera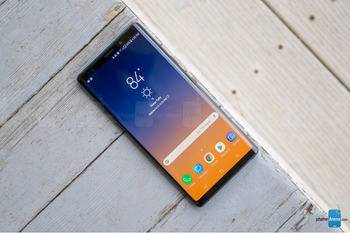 Some U.S. based
Samsung Galaxy Note 9
owners are complaining that the rear camera on their particular device is freezing up while in the middle of taking pictures or shooting videos. This behavior has also been seen in third party apps that use the on-device camera sensors as "camera failed" warnings have popped up. Both unlocked and carrier-locked models have been affected. Samsung's U.S. community forum has
58 pages worth of complaints from Galaxy Note 9 owners
(
via SamMobile
).
One solution suggested by a
Galaxy Note 9
user was to clear the system partition cache. However, this was a very short term answer since the issue would resurface just a couple of days later. And subsequent firmware updates from Samsung couldn't stop the camera on affected units from freezing either. As you might imagine, no one likes spending $1,000 or more on a phone with a non-working camera. But there is potentially some good news on the horizon.
A Samsung moderator on the forum says that an update is going to be pushed out with the sole purpose of exterminating the bug that is making the camera freeze. While this will be a happy day for affected Galaxy Note 9 owners, there is no timetable yet as to when this is going to happen.