Skype for iOS brings anti-shake and Bluetooth features
2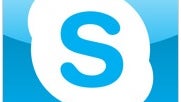 Skype for iOS has been updated to add new features which should make your experience better, as well as a feature that may make your experience somewhat worse, and a bug fix that may help you to avoid having your device subjected to malicious code.
The major feature additions to the new version of Skype are anti-shake technology and Bluetooth support. The anti-shake is exactly what it sounds like and should make for clearer video when chatting on your iPhone or iPad. The video below shows off what is possible with the anti-shake technology, and it looks pretty solid. The Bluetooth support is something that Skype claims users have been asking about for a while. Users can now make hands-free calls via Skype using a Bluetooth headset.
The update also brings ads to the app, however users with Skype Credit will not see the ads. The Skype blog post also mentions an important security fix, and although it isn't explicitly said, we assume this is to patch the
big vulnerability
we told you about last week.