Skype vulnerability puts your iPhone at risk
7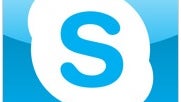 Those of you who use
Skype
on their iPhone might want to read carefully as
a security flaw in the application has just recently been exposed
. In a nutshell, an attacker is able to execute malicious code on the targeted device by simply sending a chat message to the victim, and the worst thing about it is that after the attack, the victim would be most likely unaware that anything has ever happened.
What allows for the hack to be performed is the way Skype treats and stores chat messages. Apparently, if a sender sets their Skype name to a piece of code, that code will be executed on the recipient's iPhone. Sure, the iOS platform would not allow for the file system itself to be accessed without the needed permissions, but the target's address book can be accessed freely and is therefore completely exposed.
Below is a video of the hack in action demonstrating how easy it is for an attacker to steal your address book with the right tools. That being said, it would probably be a good idea to be extra careful while receiving chat messages via Skype. A solution to the vulnerability has yet to be released.