Single on Valentine's Day? Gameloft soothes the pain with $0.99 Android and iPhone games
5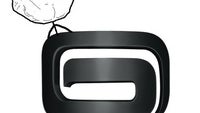 No matter whether you like it or not, it is Valentine's Day! Time to grab a pretty bunch of flowers, a box of tasty chocolates, and tell that special someone how much you love them. What? You have no date, you say? Fear not as Gameloft has you covered.
On
Singles Appreciation
Valentine's Day,
Gameloft is dropping the price of all its Android video games down to $0.99
, including smashing hits like
Modern Combat 3: Fallen Nation
and
The Adventures of Tintin
. Note that you will need to grab the games from Gameloft's Android store in order to take advantage of the promo. Most iOS titles are being treated to a discount as well, so if you own an iPhone or an iPad, feel free to check Gameloft's offerings at the Apple App Store.
The sale is likely to last no longer than today only, so it might be a good idea to grab the games that you like while they are still hot. As usual, feel free to share with us which ones you bought by dropping a comment below.