Senators propose the Smartphone Theft Preventation Act; bill would require kill switch on a new phone
19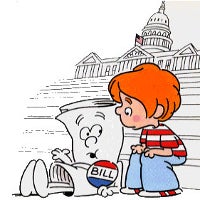 Last week, we told you that in California, legislation has been proposed that would require all smartphones sold in the state to include a kill switch. The theory is that with the inclusion of a way to remotely brick a phone, thieves wouldn't be so quick to continue to rob people of their
Apple iPhone 5s
, or
Samsung Galaxy S4
.
Now, the
Smartphone Theft Prevention Act
has been proposed by Senator Amy Klobuchar, who cites stats showing that one out of every three robberies includes cellphone theft. One of the other Senators co-sponsoring the bill is Barbara Mikulski (D-MD). Senator Mikulski says that victims of a smartphone theft should not have to be a victim again when their personal data is stolen out of their phone.
"This bill provides important reform and relief. Our cell phones play an essential role in our day to day lives – from connecting us to family and friends to paying our credit card bills and accessing our bank accounts. As essential as they are to us, they are prime targets for thieves. This legislation will help put consumers in control of their cell phone data through a 'kill switch' to immediately disable a stolen phone. Victims of cell phone theft should be able to fight back so they aren't victimized again through data and identity theft. And thieves should know that whenever they steal a cell phone, they won't be able to use it or sell it."
-Senator Barbara Mikulski
Others involved in the bill are Richard Blumenthal (D-CT) and Mazie Hirono (D-HI). If the bill is passed into law, each phone sold in the U.S. would have to include a free kill switch. The carriers would have the burden of providing the technology to all of the phones on its network.
source:
SenatorAmyKlobuchar
via
AppleInsider