Samsung's rumored circular smartwatch may feature the best watch charging method yet - wireless
17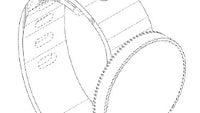 Earlier this month, we heard rumors about Samsung
preparing a new smartwatch
– one that the company reportedly plans to unveil at this year's MWC, in the beginning of March. Codenamed Orbis, the smart timepiece will sport a circular body – something that is still somewhat of a rarity among smartwatches – and will not run on Android Wear (
which means – Tizen
).
SamMobile (a site that is generally solid, when it comes to Samsung rumors) now reports that a source, familiar on the matter, claims that Orbis will support wireless charging out of the box. A nice move on Sammy's part, as we can't really say that its wearables so far have employed an especially pleasing or effortlessly flowing charging technique – usually requiring the user to attach a finicky charging cradle to the watches body.
We've certainly been hearing about a circular Samsung smartwatch for a while now – with the earliest rumors originating back in
August last year
. Do you think that this March may be the time we will actually see one?
source:
SamMobile