Samsung's Magazine UX can't be "turned off" on the Galaxy TabPRO and NotePRO
69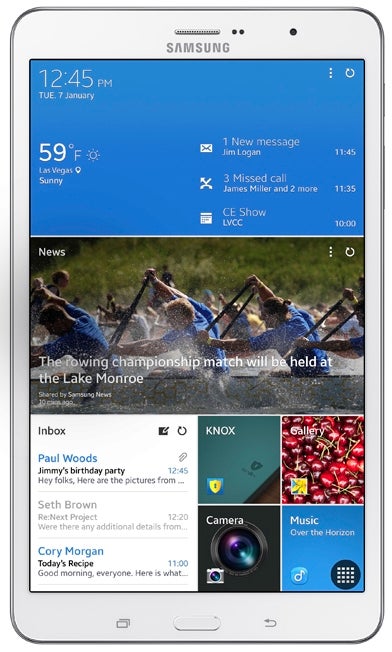 Last week, a pretty strange rumor had it that
Samsung would ditch its brand new Magazine UX
, following a global agreement (covering patents and not only) signed with Google. However, this is not true - at least not for now.
Earlier today, we told you that
three of Samsung's new Android tablets
using Magazine UX -
Galaxy TabPRO 8.4
,
TabPRO 10.1
and
NotePRO 12.2
- would be launched in the US starting February 13, while the fourth model,
TabPRO 12.2
, is expected to hit shelves in March.
According to Computerworld, which talked to a Samsung spokeswoman, users will not be able to "turn off" the new Magazine UX on any of these Galaxy tablets. Reportedly, Magazine UX screens can be deleted and added again, but "at least one Magazine UX screen must be present at all times."
The Samsung spokeswoman was quoted as saying:
"To continue our momentum of delivering great user experiences and bringing greater value to people's lives, Samsung will continue to identify and provide differentiated and innovative service and content offerings on our mobile devices."
So it seems that the South Korean company is not ready to offer stock Android tablets and smartphones any time soon - except, of course, for eventual Google Play Edition devices, or new Nexus products (assuming we'll ever see another new Nexus from Samsung).
Samsung's Magazine UX, pictured on the Galaxy TabPRO 8.4 above, is certainly not exuding an Android feel, as it's more like a mix between Flipboard and Microsoft's Windows Phone Metro UI. It doesn't look bad, of course, so for now we're welcoming it as a positive addition to Android.
Samsung could bring Magazine UX
to some of its upcoming smartphones - but this is only a rumor for now.
source:
Computerworld