Samsung sells 200,000 Galaxy S6 and S6 edge units in South Korea, falls short of previous estimates
99+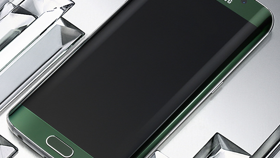 According to a new report from the South Korean media, local manufacturer Samsung managed to sell 200,000
Galaxy S6
and
S6 edge
units in its home country in 10 days of commercial availability. Although previous estimates said that South Koreans have pre-ordered 300,000 units, it looks like the latest smartphones from Samsung are not gaining as much traction in the country as previously believed.
The report moves on to mention that the 10-day sales estimate isn't necessarily a bad sign for Samsung at the global level, seeing as the South Korean smartphone market is already over-saturated. Low carrier subsidies for the Galaxy S6 series are also said to have played a major factor in the lower-than-expected sales. When the Galaxy S6 series launched in South Korea ten days ago, carriers only offered to shave off 210,000 won, or about US $194, from the unlocked retail price. The local media reports that carrier subsidies for the S6 series have been increased over the past weekend, although telecom companies still have to obey the government-imposed ceiling for smartphone subsidies, which currently stands at 330,000 won (about $305).
At the global level, some analysts expect Samsung to sell about
50 million Galaxy S6 and S6 edge units
by the end of the year, while others raised their expectations to about 70 million units by the end of 2015.