Samsung seeks mistrial as damages retrial goes to jury
55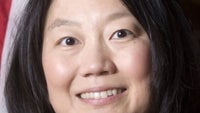 Both Apple and Samsung presented their closing arguments on Monday, as the retrial between the two rivals was sent to the jury on Tuesday for deliberations. During the original trial, the jury found that several Samsung devices did infringe on Apple's patents. When determining the damages to be awarded to Apple for each infringing Samsung device, the original jury got confused and miscalculated the damages awarded to Apple. The latter received one damage award on some devices even though these particular devices were found by the jury to have infringed on multiple patents.
Judge Lucy Koh vacated $400 million of the $1.05 billion
that the jury awarded Cupertino based Apple. Now, Apple is seeking a $380 million award while Samsung believes it is only responsible for an additional $52 million to be added to the $650 million that still remains due Apple from the first trial.
Meanwhile, Samsung requested that Judge Koh call a mistrial after statements made by Apple legal representative Harold McElhinny during his 90 minute closing argument. The attorney said that U.S. television manufacturers ended up going bankrupt because they did not protect their patents. Samsung took this as a racial statement and requested the mistrial, which Judge Koh denied. "
I don't think what occurred rises to the level of a mistrial, but some remedy might be appropriate to avoid further issues later on,
" the judge said.
source:
AppleInsider