Samsung Galaxy Fold 2: new design and form factor seemingly confirmed
18
Samsung unveiled the original Galaxy Fold in late February and hoped to start shipments in April. Unfortunately, hardware issues related to the new form factor forced Samsung to delay the phone's release until September and spend months fine-tuning its existing design. But as it turns out, the company was also working on an entirely different foldable device the entire time.
It folds vertically and replaces the notch with a punch hole
Following months of leaks and rumors, the South Korean giant has just shown off a completely new foldable smartphone concept at the annual Samsung Developer Conference. The company didn't reveal the phone's name but its design suggests it's probably the long-rumored
Motorola Razr
competitor that's codenamed 'Bloom' and often referred to as the Galaxy Fold 2.

Samsung itself claims the images shown in the video are "for illustration purposes only." The actual product design is still "subject to change" but it seems unlikely the brand will stray away from the all-new design presented today. Taking this into account, it seems fairly certain at this stage that next year's second-generation Galaxy Fold will use a tall, punch-hole display that folds vertically, much like traditional clamshell phones.

The dimensions of the OLED display haven't yet been revealed but rumors suggest Samsung is looking into either an 8.1-inch panel or a more compact 6.7-inch screen that'll be paired with new ultra-thin glass which should make the product noticeably more durable than the current-generation Galaxy Fold. Speaking of durability, Samsung's next foldable appears to feature an updated hinge design which can keep the phone securely closed, ensure it stays open when required, and maintain a 90-degree angle so that you can use the top and bottom of the display separately. Samsung demoes the latter in the video above with the camera app.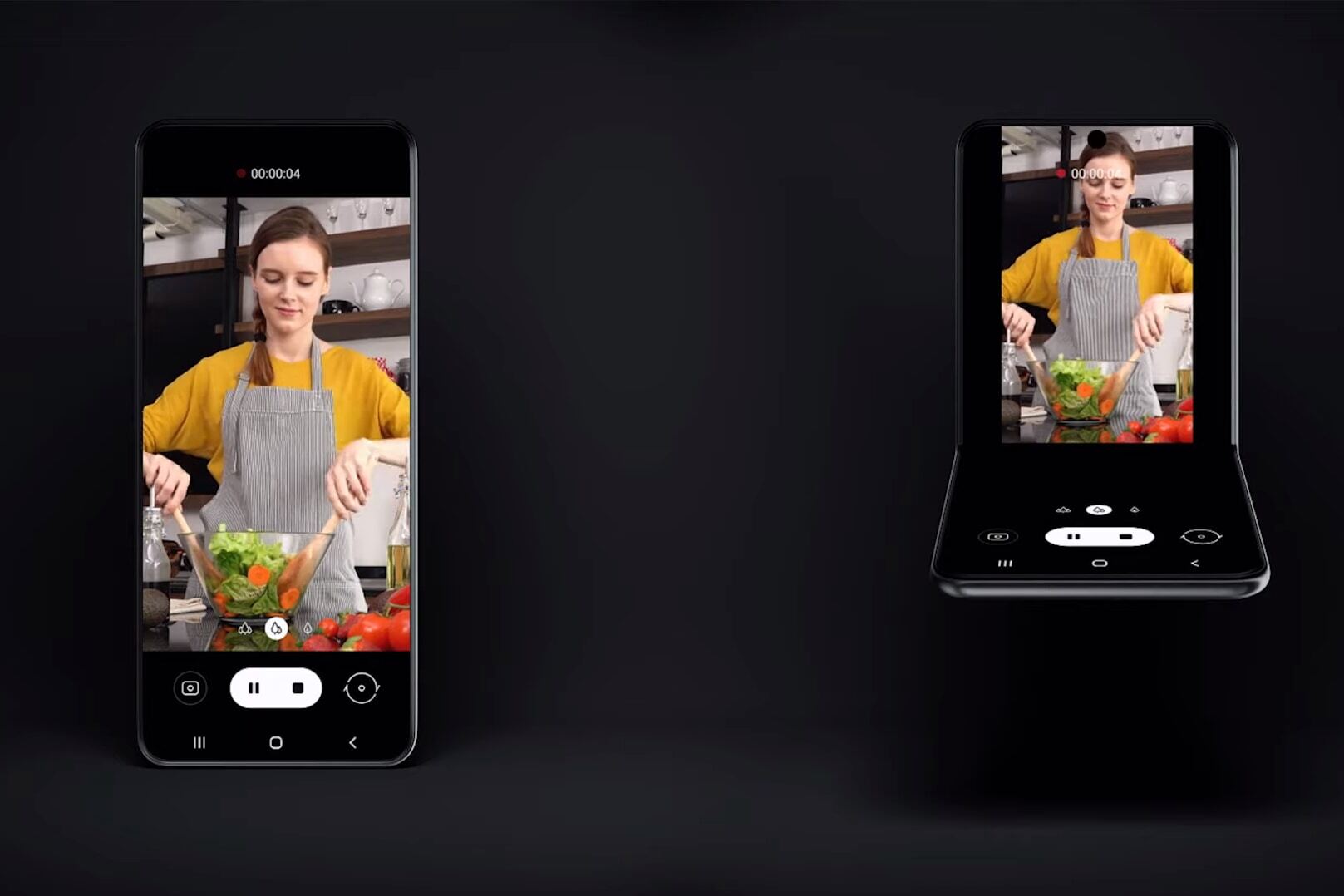 It's unclear at this stage what sort of rear camera setup the Galaxy Fold 2 will feature but the lack of a camera bump on the phone depicted today suggest Samsung hasn't yet made a decision. What do seem more certain, however, are the internal specifications. After all, the next-gen foldable phone will be positioned as a premium product and, therefore, will probably be powered by Qualcomm's upcoming Snapdragon 865, 12GB of RAM, and at least 256GB of internal storage.

Regarding software, Samsung's expected to ship the product with Android 10 and One UI 2.1 pre-installed. Support for 5G networks is to be expected as standard too, as is compatibility with Samsung's 45W fast charging technology which itself will be combined with two separate batteries. Rumors suggest one of these will feature a 900mAh capacity while the other's size is yet to be determined.
Samsung Galaxy Fold 2 release date and availability

Unlike the original Galaxy Fold which is sold in only a handful of markets and in limited quantities, the second-generation model is expected to be available worldwide and should benefit from a higher production rate. The release is expected to take place in April, which means the official introduction may happen in February, and the phone is reportedly going to undercut the $1,980 Galaxy Fold by a significant margin.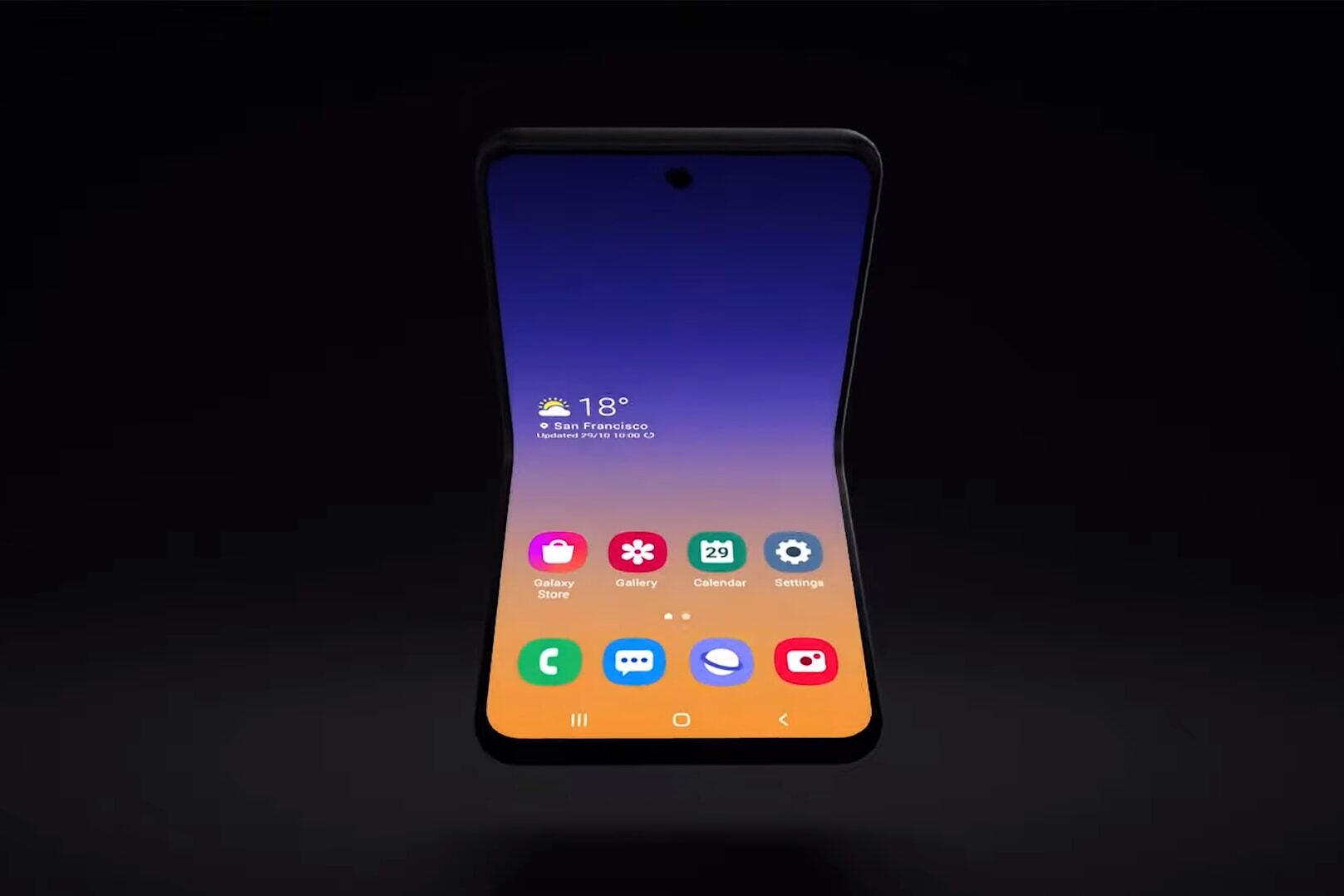 Samsung itself is betting heavily on the device and is currently looking to sell around six million foldable smartphones next year, the bulk of which will be Galaxy Fold 2 units. The company isn't believed to have plans for a third foldable model at the moment but Samsung's end goal apparently involves merging the Galaxy S and Galaxy Note lineups into one and introducing foldable smartphones in August rather than Galaxy Note models.