Samsung joins AMD's HSA Foundation, faster chipsets coming?
16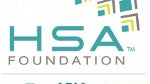 It has become clear during AMD's IFA keynote that Samsung is the latest company to join the recently-founded HSA Foundation. What's this foundation all about?
AMD, together with ARM, Texas Instruments, MediaTek and Imagination Technologies, announced the HSA Foundation in June. The HSA Foundation is a non-profit organization which will deal with the popularization of the Heterogeneous System Architecture (HSA) technology. Basically, what this technology does is to allow the chipset to use non-CPU components, like the GPU, for general computational tasks, not only for visual calculations. In other words, when requested, the GPU starts acting like a second CPU in order to increase performance.
So, what does Samsung's arrival in the HSA means for the company and for our beloved mobile devices? Well, if things do work out well for AMD and the other founders, it'd mean that they have developed a successful standard for implementing the HSA technology. If this happens and the tech becomes widely-employed, we'll all be able to enjoy even faster devices, powered by even snappier processors, leading to more capable devices with better user experience.
Could this newly-formed alliance be a defensive move countering Intel's upcoming invasion in the mobile space?
via:
Engadget
Recommended Stories