Samsung dual-mode W399 CDMA/GSM phone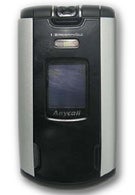 The FCC pages reveal information on a new Samsung phone in clamshell design, which can operate in both dual-band CDMA and tri-band GSM networks, having slots for SIM and RUIM cards. The phone supports GPS and Bluetooth. It is in clamshell design and features 1.3-megapixel rotating camera with flash, capable of capturing short video clips. The phone supports BREW platform for downloading of additional applications or games and music player, supporting MP3 format. The W399 also takes advantage of Audio and Video on demand.
Even though it has the FCC's seal of approval, the W399 is not expected to be released in the US.
Source:
FCC