Samsung U740 renamed to Alias
58

The U740 was released in Feb 2007, yet now over a year later, Verizon has decided to change the branding of the phone to
Alias
. No official word was given by Verizon as to why they decided on a name change, but one can only guess it's to move away from obscure model numbers to a catchy name, now that we know the upcoming
U940
will be called "Glyde".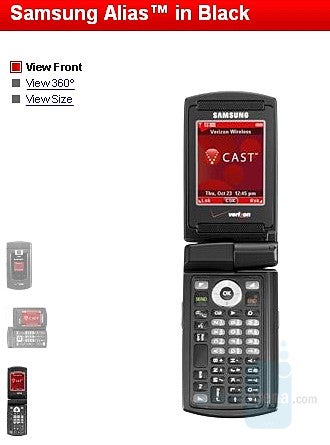 Taken from the Verizon site:
"At first glance, the Samsung Alias in Black looks like a sleek, high–style, high–class handset. All looks. All style. But don't be fooled. This handset has an alias – a dual–hinged form factor that transforms it from a standard handset to a mini messaging center, complete with a full QWERTY keyboard."
Regardless of the phone being renamed, we still don't think it's QWERTY keypad is all that useful, and we have a few other gripes about the design.
Samsung Alias
Specification
|
Review