Samsung SCH-R760, likely the Galaxy S II for US Cellular, stops by the FCC
1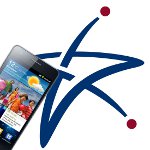 That
US Cellular might soon get the Samsung Galaxy S II
is something that we have already heard of, but additional evidence in support of that claim is always welcome. What we have stumbled upon today is an FCC filing for a device known as Samsung SCH-R760, which is believed to be no other than the US Cellular-bound Galaxy S II.
However, while we know that US Cellular is planning on launching its first LTE smartphones and tablets in the forthcoming months, the Samsung SCH-R760 does not appear to be one of them. That is because the FCC filing does not mention anything about LTE connectivity.
But then again, having an FCC filing for any device does not guarantee its release at all. And sure enough, we have no official confirmation on US Cellular launching the device yet. That being said, it would probably be wise for US Cellular customers to not get too excited about the Samsung Galaxy S II until the carrier itself announces the device.