Samsung Q3 earnings rise 26% to a new record, in part from stronger smartphone sales
28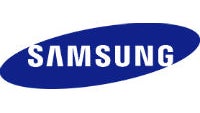 Korean OEM Samsung reported third quarter earnings on Friday and the tech giant announced that for the period, net profit rose 26% to a record high. During the three months, analysts estimate that Samsung sold between 85 million and 89 million smartphones, but with lower end phones making up a larger number of the total units sold, profit margins were down. Samsung's Investor Relations head Robert Yi said that in the current quarter, Samsung is facing tough pricing issues in the premium smartphone market, which could put a damper on the next earnings report. And wearables, led by the new Samsung Galaxy Gear smartwatch, is too much of a niche market at the moment to contribute to earnings.
For the quarter, the company earned a record 8.24 trillion won ($7.76 billion USD) vs. the previous year's 6.56 trillion won ($6.2 billion USD). Revenue rose 13.2% to 59 trillion won ($55.5 billion USD). The previous record for net profit was the 7.77 trillion yen ($7.24 billion USD) scored by Samsung in the second quarter. Growth in operating profit dropped by nearly half sequentially from 47.5% in the second quarter to 26% in the third quarter. While profit in the mobile sector slowed, it still made up 66% of Samsung's operating profits.
Samsung has 50 trillion won ($47 billion USD) in cash, some of which it is using for acquisitions. Like Apple with its $147 billion cash hoard, Samsung is going to have to decide what to do with its pile of money.
source:
WSJ