Samsung Gear S3 price and release date
1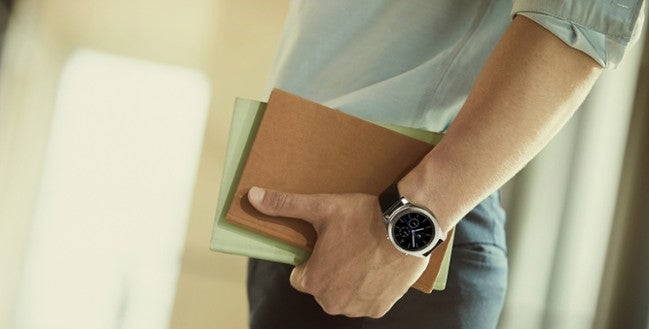 Samsung just lifted the cloth over its
Gear S3
smartwatch - the third edition of its clever tickers line, and it's a rather beautiful piece of wearable. It looks as an actual watch, rather than a nerdy accessory, and that's more than you can say for other gear in the field.
In fact, Samsung worked with watch designer Yvan Arpa on the Gear S3's look, and artist Arik Levy on strap and watch-face designs, and there are two models - Gear S3 frontier and Gear S3 classic. The Gear S3 frontier will ship with a pair of silicon bands – one large and one small – while the Gear S3 classic goes with a leather band for its look.
Sales of the Samsung Gear S3 will begin in October. The Gear S3 classic will be available only as a Bluetooth-connected model at a price that's expected to be somewhere in the vicinity of $350, if the original S2 pricing is any indication, while an LTE-equipped version of the Gear S3 frontier is in the works for a little further out, and presumably for a little more money.