Samsung Gear S3 hands-on: Classic and Frontier versions introduce bigger screens and batteries
19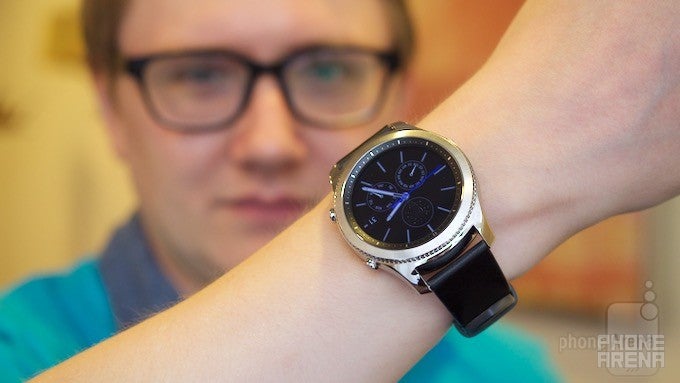 Last year at IFA, Samsung's smartwatches went circular with the launch of the
Gear S2 and Gear S2 classic
, and there was a lot to like about that move. Beyond embracing a design that had much more in common with the look of a traditional wristwatch than Samsung smartwatches of the past, the
Gear S2 family
also introduced a new way to interact with the wearables'
Tizen software
, implementing a rotating bezel control. Now as IFA 2016 gets underway, it's time for Samsung to unveil the next generation of its circular smartwatches, with the launch of the Gear S3 frontier and Gear S3 classic.
Both new Gear S3 models borrow heavily from last year's design, while tapping into some new creative talents. Samsung worked with watch designer Yvan Arpa on the Gear S3's look, and artist Arik Levy on strap and watch-face designs. Samsung also took into account a lot of user feedback received about what was working for the Gear S2 – and what wasn't. That means focusing on the smartwatch's ability to withstand the elements, its battery life, and its audio capabilities.
Like the Gear S2, the Gear S3 is IP68-rated for dust and water resistance. But over the course of the past year Samsung's upgraded its smartwatch construction to also be more resistant to temperature extremes, even letting you wear the Gear S3 in a sauna without impairing its performance.
Battery size grows from 250 to 380mAh, and while individual usage patterns have a big impact on ultimate battery life, users can expect about an extra day of operation on a charge – somewhere in the range of three to four days, total. In addition to a low-power mode that switches off non-essential functionality to stretch battery life, there's also an even stingier "power-off" mode that comes into play when battery capacity dips below 5% that offers up to 10 hours of operation as a basic timepiece – while disabling pretty much all of the Gear S3's smart features. An improved always-on display helps optimize battery life while continuing to offer a full-color watchface.
You could always use your Gear S2 to control music playback on your phone, but the Gear S3 gains the ability to play music itself, right on the smartwatch, as Samsung adds both a speaker and microphone to the wearable (a feature previously only available with the cell-connected S2 for calls). With about 2GB of the watch's 4GB internal storage available for music, you've got room for plenty of tracks, and while you're not going to get big concert-hall-filling sound out of the model, we were pleasantly surprised with the volume levels the Gear S3 is capable of producing.
Samsung's bringing mobile payments to the Gear S3 with
support for Samsung Pay
, both in the form of NFC transactions and the same
magstripe-emulation tech we find in Galaxy phones
. While availability will be market-dependent, look for the first Gear S3 Samsung Pay compatibility to get started in the US later on this year.
Software availability's only been getting better since the Gear S2 launched, and the Gear S3 will tap into the same library of apps the G2 currently enjoys; Samsung tells us to look for around 10,000 as the G3 debuts.
Sensor tech like a heart-rate monitor, altimeter, and barometer returns, and now the G3 also embraces GPS reception, letting the smartwatch track your route while exercising,
Samsung's got a whole lineup of bands ready to go for the Gear S3's release, including materials like leather and rubber. In addition to in-house-produced options, Samsung's also reached out to designers to ask them to come up with some Gear S3 bands of their own. The Gear S3 frontier will ship with a pair of silicon bands – one large and one small – while the Gear S3 classic goes with a leather band for its look. Support for standard 22mm bands allows owners to swap those out for any compatible band they choose
Both models of Gear S3 are the same size and crafted from stainless steel, but the Gear S3 frontier is a slightly heavier edition – the classic and frontier weigh 57 and 62 grams, respectively. They're also thicker than the Gear S2, at 12.9mm to the S2's 11.4mm. The knurled-bezel design from the Gear S2 classic returns, but each new Gear S3 gets a slightly different look for its bezel. Overall, the Gear S3 frontier goes for a darker color scheme, while the Gear S3 classic embraces the silver finish of the steel itself.
Screen size grows a smidge from last year's models, from 1.2 to 1.3 inches, while keeping the same 360 x 360 resolution and AMOLED display tech. And those screens are now protected by the
new Gorilla Glass SR+ for wearables
.
Software improvements include a quick-access emergency-alert SOS, where tapping the watch's back button three times in succession triggers its paired phone to reach out to a pre-designated emergency contact, as well as new input modes; beyond the speech-to-text capability that having a microphone affords, users can also trace out letters one-by-one on the watch's screen. Features like that latter one, which aren't dependent on new Gear S3 hardware, should also be ported to the S2 in the months to come.
Sales of the Samsung Gear S3 are slated to get started sometime in October. While the Gear S3 classic will be available only as a Bluetooth-connected model, an LTE-equipped version of the Gear S3 frontier is in the works for a little further out. Even with this new hardware arriving, Samsung plans to continue sales of the Gear S2, along with the
Gear Fit 2
.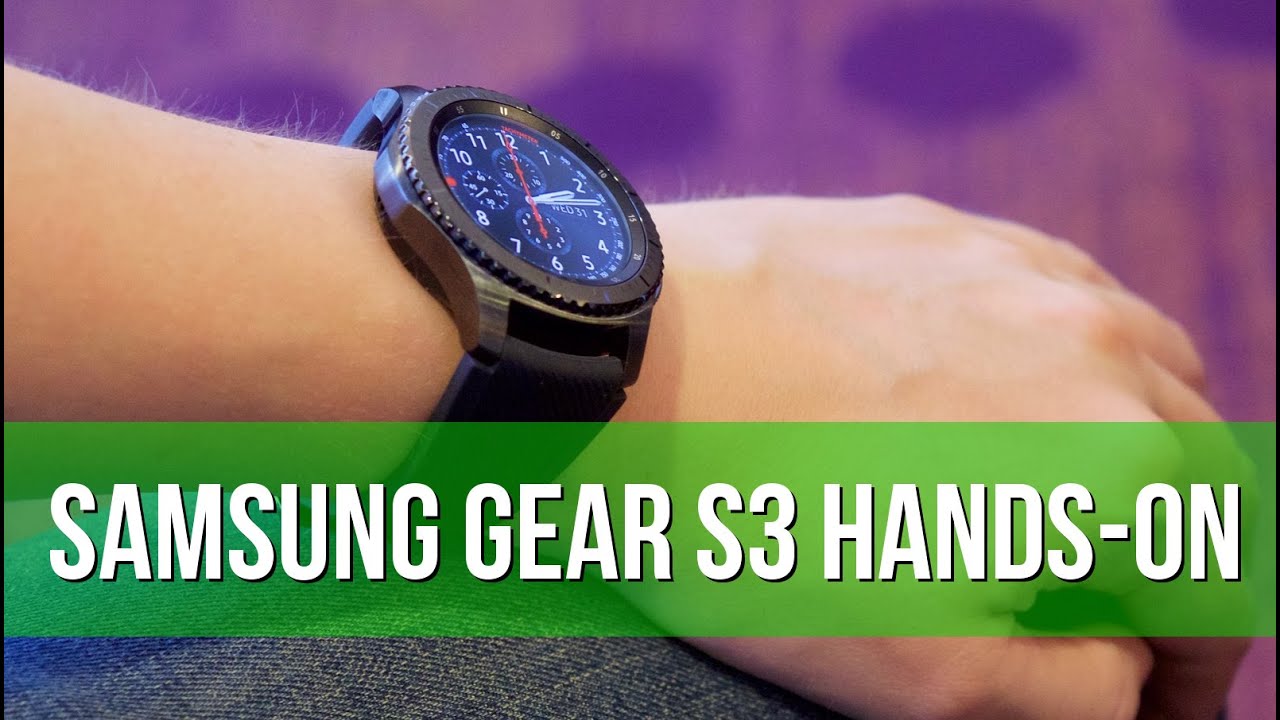 Recommended Stories