Samsung Gear Fit2 Pro gets a sweet discount on Amazon
We may earn a commission if you make a purchase from the links on this page.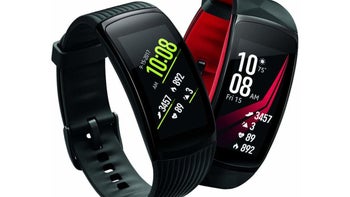 The Gear Fit2 Pro is a pretty decent fitness tracker and not so expensive. The wearable device typically sells for $200, but you can find it cheaper more often than not since this is a rather old product.
In any case, if you're looking for a cheap but reliable fitness tracker, Amazon offers a 20% discount on the Samsung Gear Fit2 Pro. Unfortunately, only the small version of the Gear Fit2 Pro is part of the deal, but if you want the larger model, you can still save 10%.
For a limited time, both the Diamond Red and Liquid Black versions are $40 off on Amazon, but not many Gear Fit2 Pro units remain at this price though. At the time of writing, the US retailer mentions that only 14 fitness trackers in Diamond Red remain in stock, but it seems there are still quite a lot of Liquid Black ones.
The Gear Fit2 Pro is dust and water-resistant up to 50m. It's also compatible with Android and iOS smartphones, but not all features are available with iPhones, so you'll probably want to pair it with an Android phone. You can find more about the wearable device in our in-depth
Samsung Gear Fit2 Pro review
.