Huawei P20 Pro gets two stunning new gradient color versions, two models with a leather back
7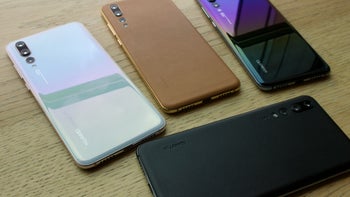 The Huawei P20 Pro is the flagship phone that you have probably never heard of, if you live in the United States, and the phone that you have likely seen in ads and in people's hands pretty much everywhere else.
Huawei's flagship phone features a distinct glass design with a gradient color finish that catches the eye, and now, at IFA 2018, Huawei unveils four new models of the P20 Pro: two different gradient color versions and two versions with a leather back.
Here are all the new finishes:
Pearl white glass gradient
Aurora glass gradient
Black leather back
Light Brown leather back
Let's start with the new gradients on the back: you have a new "pearl white" finish and an "aurora" one, and both of them are subtle yet elegant. We are particularly fond of the white version, something that was missing as a color option on the P20 series and it's now available. The aurora finish that we see alongside is very reminiscent to the twilight gradient we saw when the phone launched.
And then there are the leather versions. We are big fans of leather cases, but they add the inevitable bulk to a phone and with a native leather back, you still keep the thinness of the device and maybe even get to use it without an additional case. You get a light brown (that is a bit too light in person) and a black one (with a very nice, saturated black), and the leather on these two is very high quality and adds a bit of warmth to the otherwise industrial, glass and metal design.
Huawei is not yet saying when these new colors are coming and to which markets, but we hope to learn more about that soon.