The Galaxy S10's Wireless PowerShare requires a minimum charge to work
6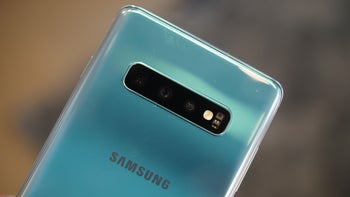 Much like the Huawei Mate 20 Pro, the Samsung Galaxy S10 series supports reverse wireless charging. Essentially, this lets users charge any Qi-enabled wearable or phone using their Galaxy S10's battery.
Samsung calls the new feature Wireless PowerShare and, while it is present on all
Galaxy S10 models
announced yesterday, there's one small
catch
. Aside from being switched on in the settings, users require a battery charge of at least 30% on their Galaxy S10 in order to use the feature. Anything below this and the feature will refuse to work.

As this is still a relatively new technology, Wireless PowerShare isn't the fastest charging solution out there – if you want quick charging it's best to use each device's official charger. It also won't always work when a case is installed. Nevertheless, for moments when these accessories aren't on hand or there are no power sources around, the feature can be quite useful.

In order to activate it, Galaxy S10 users simply need to pull down the notification shade and tap on the Wireless PowerShare icon. Then, it's as simple as placing the phone down on a surface and placing the other device on top of it.