5G-enabled Samsung Galaxy S10 may pack humongous amount of storage
4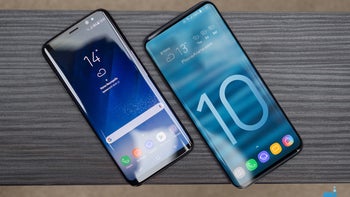 As we're getting
closer to February 20
, it's becoming clear that at least one of the Galaxy S10 series phones will be more of a niche rather than a mass market device. The
5G-enabled Galaxy S10
will is expected to make its debut in the United States at Verizon, but the phone is likely to be made available in other countries as well.
In some way, it makes perfect sense for the 5G model to be sold in those regions where customers would benefit from the new 5G technology, and since not many carriers announced they will offer 5G services this year, Samsung's phone will have limited availability.
Even so, the 5G-powered
Samsung Galaxy S10
will be quite expensive and it's not just because of the embedded 5G technology. For example, the smartphone is rumored to have a minimum of 256GB internal memory,
SamMobile
reports.
Other specs that we believe will make it in the Samsung Galaxy S10 (also known as Galaxy S10 X) is a massive 6.7-inch display, four rear cameras, and a generous 5,000 mAh battery. It looks like everything about the 5G-powered Galaxy S10 is exaggerated, which is why the phone will probably cost a fortune.
Samsung is not the only company that confirmed plans to launch a
5G smartphone
this year. Also, just about all major carriers in the U.S. will offer 5G commercial services starting this year, but 5G smartphones will remain niche products until the technology becomes the standard.