Samsung Galaxy S III release date is set for May 29th, June for USA
99+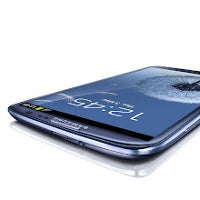 The
Samsung Galaxy S III release date
is sooner rather than later - the S III will launch globally on May 29th with HSPA+.
Separately, a 4G LTE version it will come to the US, Japan and Korea later on this summer. Samsung has clarified that for the US, the release date will actually be in June.
Samsung is staging a huge first appearance on store and carrier shelves for the Galaxy S III as it will arrive on 296 carriers in 145 countries across the globe. Not a bad start for the most anticipated handset so far this year now, is it?
source: Samsung