Samsung Galaxy Nexus GPS bug discovered after Jelly Bean update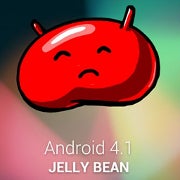 Quite a few
Samsung Galaxy Nexus
owners have already been blessed with an
update to Android 4.1 Jelly Bean
, yet the experience has not been exactly buttery smooth for some. Users are reporting that the new software contains a GPS bug, which renders the functionality unusable.
Now, the situation isn't as bad as it seems since the glitch can be easily squashed. Before you try to fix anything, however,you might want to make sure that your Samsung Galaxy Nexus is affected. To do that, make sure that you are at a place where GPS signal can be received. Then open Google Maps and check if a
"Searching for GPS..." notification appears. If you get the notification and the blinking GPS icon is absent, then your device is affected.
In order to get rid of the glitch, go to Settings>Location Services, unmark the "Google's location service" option and then mark it again. It has been reported by a number of users that this takes care of the issue, so it should work for you as well. Has anyone fallen a victim to this glitch? Let us know by dropping a comment.