Samsung Galaxy F to be limited-edition device that targets consumers in their 40s
2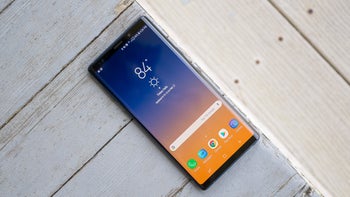 The Samsung Galaxy Note 9
Samsung is still the number one smartphone manufacturer on a global scale but there's no denying the company has experienced a big drop in sales over the past year due to increased pressure from Chinese rivals.
Next year, the company will be betting heavily on the
Galaxy S10
series and the foldable Galaxy F. And now a new report from
The Bell
in South Korea has shed some light on the company's plans for these premium devices.
Starting with the Galaxy F, it's claimed that Samsung is producing just one million units of the smartphone. The device will act as a limited-edition product which Samsung hopes will reposition it as a leader of innovation. Furthermore,
the Galaxy F
is tasked with creating a much more premium image for the company.

According to the report, Samsung's main target for its foldable smartphone will be mainstream customers in their 40s. Presumably because of their deeper pockets – younger consumers don't typically have as much money to spend.
When it comes to the Galaxy S10 series, the initial volume of production is set at 10 million units. As the smartphone's March launch nears, though,
Samsung
will switch to mass producing the three devices in the hope of maintaining a healthy level of stock at all times.
Recommended Stories