Samsung's Galaxy Buds receive update to improve Bluetooth connectivity
3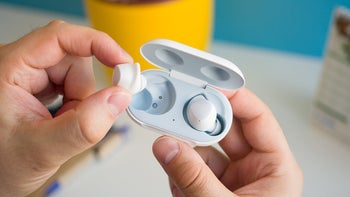 According to SamMobile
, Samsung is pushing out an update today for the wireless Galaxy Buds that includes software version R170XXU0ASJ2. The small (1.38MB) update includes a fix designed to stabilized the ear-worn accessory's Bluetooth connection. Since launching earlier this year, the device has received several updates
including one in June
that improved music streaming and the quality of phone calls heard through the earbuds. The same update exterminated a bug that caused a temporary error when the Ambient Sound feature was enabled. When turned on, Ambient Sound mode allows outside noises to be heard through the accessory.
To obtain the update, those with the Galaxy Buds need to pair the accessory with their smartphone. A notification pertaining to the update should appear on the phone and the download will be sent through the Galaxy Wearable app. The Galaxy Buds are priced at $129.99 and are available in White, Black, Yellow and Silver. The Samsung Galaxy Buds use Bluetooth 5.0 LE and with the update, there should be fewer situations when the streaming content just cuts out.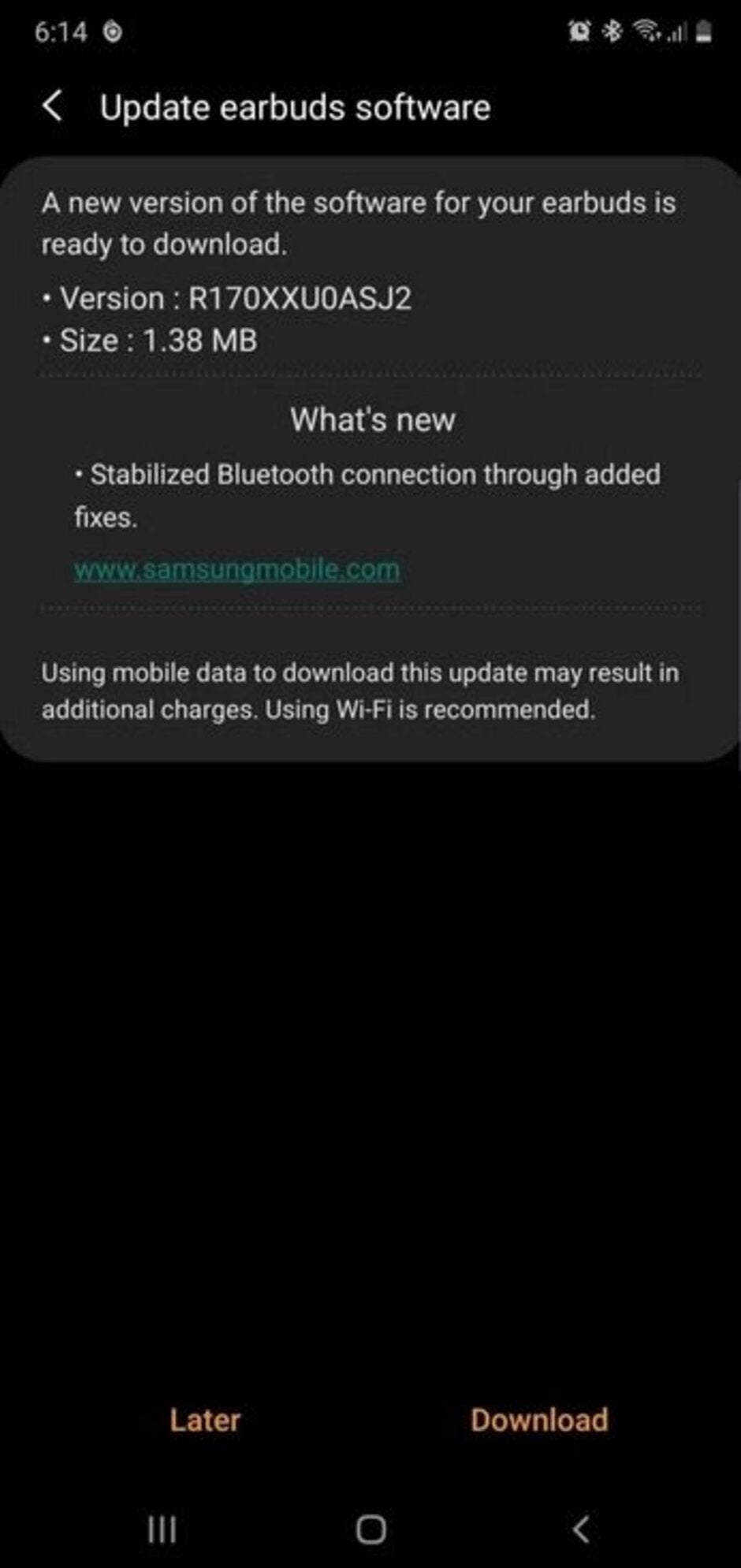 Samsung Galaxy Buds owners have received an update
Since the Galaxy Buds launched earlier this year, Apple has released the second-generation AirPods and the AirPods Pro. In addition, Amazon has launched the Echo Buds, Google has finally cut the umbilical cord between the left and right earpieces on the second-gen Pixel Buds, and Microsoft's Surface Earbuds will be out this holiday shopping season. There is more competition, but we would imagine that those purchasing a Galaxy handset are more likely to stick to the Galaxy Buds when purchasing an 'earable." In the same vein, iPhone users are apt to pick up the AirPods while Pixel owners stick with Google's earbuds.