Samsung Epic 4G Touch likely coming to Boost Mobile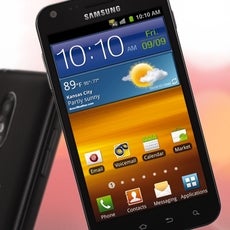 The
Samsung Epic 4G Touch
is no longer Sprint's flagship Android smartphone, but it will likely live a second life on the carrier's subsidiary, Boost Mobile, given the evidence that just surfaced. Apparently, there is a user agent profile on Sprint's servers for a device that goes by the model number SPH-D710BST. The BST suffix hints that the handset in question is destined for Boost Mobile, and since the D710 is what the Epic 4G Touch for Sprint goes by, we can assume that we are dealing with an
Epic 4G Touch variant for Boost Mobile.
In case you've forgotten, the Samsung Epic 4G Touch is Sprint's version of the Samsung Galaxy S II. It is powered by a dual-core Exynos processor clocked at 1.2GHz and the
4.52-inch Super AMOLED Plus display on its front has a resolution of 480 by 800 pixels. Such hardware specs are not exactly cutting-edge anymore, but not bad either if one is looking for an overall decent mid-ranger that does not require a 2-year commitment to be owned.
Is anyone interested in getting one of these on Boost Mobile, assuming the carrier releases it? Or you might prefer going with something different? Let us know by dropping a comment.