Samsung Connect Tag: indoor and outdoor tracking for loved ones, world's first with narrowband tech
4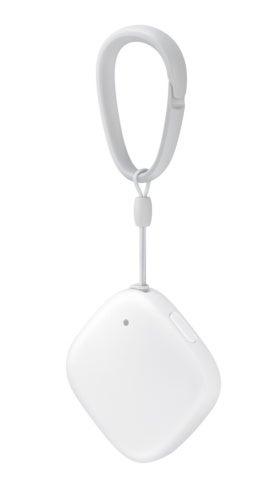 Samsung has just introduced the tiny Connect Tag: the world's first gadget that uses narrowband technology and allows you to track your loved ones both indoors and outdoors.
The Samsung Connect Tag is the first with NB-IOT connectivity, a specially designed cellular standard that uses little energy and can securely connect to the internet. Accurate indoor and outdoor location is possible thanks to GPS, Wi-Fi-based positioning (WPS) and Cell ID technologies, working together.
The Connect Tag comes with a neat carabiner that makes it easy to clip it to a child's backpack, to a dog's collar or just to a pair of keys. The Connect Tag supports the SmartThings ecosystem and supports geo-fence features so that it can work together with your smarthome items, and say turn on the lights when you approach your home after a night's run.
Other useful features include pressing a button on your phone to have the Connect Tag send its location to the handset (this is useful if you need to pick up your kid from somewhere or if you lose your car in a crowded garage).
The Connect Tag has a compact size at just 1.66" (4.21cm) wide and 0.47" (1.19cm) thick, it features IP68 water and dustproof rating for durability, and the battery can last for up to seven days on a single charge. The tiny gadget will be shown at San Francisco's Moscone Center on October 17th and 18th, while sales will first start in Korea before expanding to other markets over the next few months.