Samsung's Bixby gains support for five languages, Alexa Skills-like Capsules
2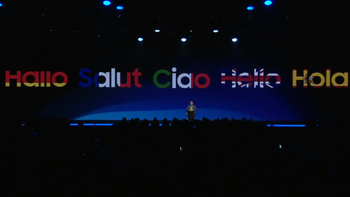 Although the headline-grabbing announcement from today's Samsung Developer Conference was its new
foldable smartphone display
, the company also revealed a few updates to its Bixby virtual assistant that make it quite a bit smarter.
In the hope of developing Bixby into a platform that is used throughout a wide range of products, not just smartphones,
Samsung
is opening up its assistant to third-party developers for the first time through a new feature called Bixby Capsules. These will work in a similar way to Amazon's
Alexa
Skills wherein different developers will be able to implement their own voice commands based on the services they offer. Also, to make the development process easy, the company has announced a new Bixby Developer Studio.

One thing worth noting is that these individual capsules will not be immediately present on Bixby-enabled smartphones. Instead, developers will need to upload the capsules to a new platform called Bixby Marketplace where users will then be able to download them from.

Moving on to one of the more immediate benefits for users across the globe, Samsung has confirmed that its assistant will gain support for five new languages within the "coming months." These are British English, French, German, Italian, and Spanish, all of which complement the existing US English, Chinese, and Korean.
Samsung itself is hoping that these new features will encourage everyday users to adopt the assistant on smartphones and purchase more Bixby-enabled products. But considering the virtual assistant market is already dominated by the likes of Alexa,
Google Assistant
, and Siri, it'll remain to be seen how successful Samsung's efforts actually are in the long run.