Google launches new voice 'assistant' app to comply with European regulations
8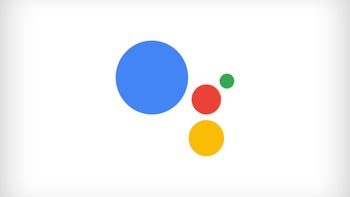 Following the
$5 billion antitrust fine
from the European Commission, Google is preparing to unbundle some of its key services into separate Play Store apps. First in line is Google Assistant.
Enter Voice Action Services – a new first-party Google app that offers basic voice control functionality. Considering that Google Assistant won't be available to manufacturers that don't sign a separate licensing agreement to offer Search and Chrome pre-installed on their phones, Voice Action Services is a light-weight alternative that offers local voice control capabilities, but cannot perform web searches.
The apps' listing description on the Google Play Store reads:
"Google's Voice Action Services provides core functionality to support voice-based actions. These components allow you to more quickly perform actions to interact with your device or currently installed applications.

NOTE: Google's Voice Action Services works without requiring Google Search or Google Chrome app"
Voice Action Services is available only on the
European Google Play Store
, and though it looks similar to Google Assistant, it is different and quite limited in its functionality. The app allows users to perform local voice-controlled interactions with their phones, such as changing settings, setting reminders and alarms, and creating calendar events.
Voice Action Services lacks any sort of web search functionality and will come bundled on devices from manufacturers that have opted not to pre-install Google services on their devices. Of course, users who still want to use Google Assistant and Search can do so by downloading the Google app from the Play Store and setting Voice Action Services as the default Assistant app on their device.
Recommended Stories