Robbers in New York need only your iPhones, don't want BlackBerries
28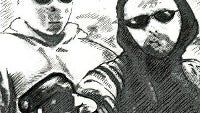 Here's a hilarious pair of robbers in New York City - they don't want just any phone, they want your iPhone. The two thieves robbed Columbia students in upper Manhattan asking for their iPhones.
Two reports about the robberies say that the first victim had an iPhone and agreed to give it to the robbers, but the second had a Droid and the picky robbers didn't like that, so they took cash instead. The third victim, a girl, also didn't have an iPhone, so she was thrown against a fence as the two searched her.
"It's insulting they don't want my BlackBerry,"
said a female student, but while this seems almost too absurd to be true, it's still a scary story. It's revealing how much of a commodity the iPhone has become even for thieves which realize its value and the fact that it's easy to sell. The robbers still haven't been caught, so if you just happen to be in the area - watch out.