Research group claims LG overtook Apple as #2 US handset maker in December
23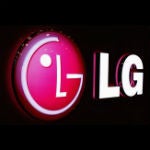 We're a bit confused by this story, because there is a key piece missing from the original report which makes it difficult to fully understand the claims. The news comes from Korean news agency Yonhap, which says that Counterpoint Research has put LG as the #2 handset maker in the US for December, overtaking Apple.
The report gave LG a 13% share of the December mobile phone market. Apple came in third with 12%, and Samsung stayed on top with 33%. The trouble is that it is unclear if Counterpoint Research is referring only to smartphones or all mobile phones. The report says that LG overtook Apple because of "brisk sales" of its latest smartphones, but refers only to the "mobile phone market", which makes it seem like the report is not focusing solely on smartphones.
We assume it must be the entire mobile phone market in the US, because otherwise it puts into question the news that
Apple had over 50%
of the smartphone market in Q4. It's hard to believe Apple could have gotten that much of the Q4 market with just 12% of the December market.
Still, it's good news for LG and Samsung, even if it is impressive that Apple could get that high on the list with just 3 phone models on the market.