Reported partnership among carriers might bring along a mobile payment solution
This article contains unofficial information.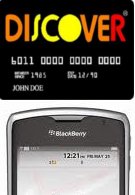 Although it's popular in countries such as Japan, Turkey, and the UK, the notion of mobile payment via a smartphones have yet to catch mass appeal here in the US. However, that stance may soon change as a reported joint partnership between Verizon Wireless, AT&T, and T-Mobile might spur the proliferation of mobile payments. With a joint venture also between Discover Financial Services and Barclays, three out of the four major wireless carriers in the US would dive head-on against the reigning credit card payment system offered by Visa and MasterCard banks. Essentially contact-less technology would be employed on smartphones to allow owners the flexibility of waving their handsets at the point of sales system – thus charging their account for purchases. In an attempt to start testing out the technology, there will be stores in Atlanta and three other US cities that would trial the service. Smartphones have been a dominant figure in recent years as they have encroached in a multitude of ventures such as web browsing and location based navigation – so this marks yet another market they will be sinking their teeth into.
source:
Business Week