Report: Apple's focus is on Beats Music
52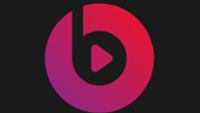 If the rumors come true, this week will see
Apple officially make a $3.2 billion bid for Beats Audio
. Apparently, Apple has its eyes on Beats Music, the subscription streaming music service offered by Beats. Apple executives are said to be quite impressed at the rate that free subscribers are converting into paid subscribers.
As far as Beat's headphones are concerned, Apple wants to work with Beats to improve the quality of the design in future models. Currently, this business is turning a profit.
But the headphones business is not the reason for the purchase of Beats by Apple. The Cupertino based firm's own streaming music service is not doing as well as hoped, with only 1% to 2% of listeners making purchases. While Apple might be hoping that Beats can reinvigorate iTunes music, there is no denying that Apple and Beats do have a connection. Steve Jobs was one of the first to put on a pair of Beats headphones and Beats co-founder Jimmy Iovine was one of the first to hear Jobs' vision for iTunes, and to check out the iPod. His opinion of Apple's digital music player was that the Cupertino based-firm had nailed it except for sound quality. "Apple got everything right except that ear bud," the music producer said in a 2013 interview.
If the deal with Apple is done at the reported $3.2 billion, Iovine stands to become a billionaire according to Bloomberg. He also is rumored to be in line for a senior executive spot at Apple, advising CEO Tim Cook. Dr. Dre, the other co-founder of Beats, will take home $640 million according to Bloomberg, which will make the rapper
close to becoming hip-hop's first billionaire
.
source:
Bloomberg