Video selfie from Dr. Dre confirms that Apple will buy Beats Audio
59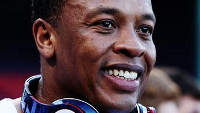 Late on Thursday, a rumor started spreading that Apple was going to be making the largest acquisition in company history.
For $3.2 billion, Apple was rumored to be purchasing Beats Audio
, a company once 50.1% owned by handset manufacturer HTC. This morning, 'confirmation' of the deal came from a video selfie made by one of the deal's major players, Dr. Dre.
The selfie, which was found on R&B singer Tyrese Gibson's Facebook page, is not exactly censored for language. In other words, it is NSFW. In the video selfie, Dr. Dre is celebrating his role as the "
First billionaire in hip-hop, right here on the mother-f$%&*#$ west coast
." Actually, the good Doctor might have been a bit premature as one analysis of his net worth after the deal comes to $800 million. Still, that is quite an accomplishment.
"Dre's stake in Beats currently stands at somewhere around 20-25%… capital gains taxes could take a bite out of his big payday, likely leaving him with a net worth in the neighborhood of $800 million. It's not quite enough to land on the Forbes 400, but it would easily make him hip-hop's richest man, topping current champion Diddy by $100 million."-Forbes
You can check out Dr. Dre's selfie by clicking on the video below. Keep in mind that the deal has yet to be officially announced.
source:
ZionLion
via
Forbes