Apple in negotiations to buy Beats Audio for $3.2 billion?
98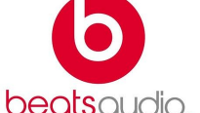 Apple is in negotiations to buy Beats Audio for $3.2 billion, according to rumors circulating on Thursday afternoon. The deal could be announced as soon as next week. If announced, it would be the largest acquisition ever by Apple. The maker of premium headphones recently started a streaming music service that
competes with Apple's own iTunes Radio
.
HTC had originally purchased 50.1% of Beats in 2011 for $300 million
and started offering phones with special Beats Audio software and branded earphones. Eventually,
HTC stopped offering the earphones
due to cost. In two transactions
in 2012
and
last year
, the Taiwan manufacturer divested its holdings in the company.
Beats was founded by music producer Jimmy Iovine, and rapper Dr. Dre. Including a $500 million investment from the Carlyle Group, Beats Audio recently had a value of $1 billion, which means that Apple is either about to overpay big time for the company, or Beats Audio has tripled in value over the last few months.
source:
NYTimes
via
BusinessInsider