Reddit's official Android app begins closed beta test; iOS app to follow
5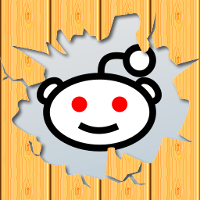 Many Reddit users are looking forward to the official Reddit app for Android. Sure, there are apps available in the Google Play Store that will give you a mobile Reddit experience, but you have to believe that the official app will be the best. Back in December, we told you that
Reddit was looking for Android-using beta testers
, and on Thursday closed beta testing started for Reddit's Android app.
Reddit CEO Steve Huffman said on Thursday that the Android app had just started beta tests, adding that iOS testing would soon begin. From the information we learned last month, only a couple of thousand of Reddit users are involved in the beta test out of 200 million active monthly users. The executive pointed out in a Reddit post that mobile is a priority for the site.
"Whether you access it from your desktop, a mobile browser, or a native app, we will work to make the Reddit product more engaging. Mobile in particular continues to be a priority for us. Our new Android app is going into beta today, and our new iOS app should follow it out soon."-Steven Huffman, CEO, Reddit
Unfortunately, there is no word on what features we will find on the app, or when it will launch. Still, Reddit fans will be happy to know that with the beta testing underway, an official Reddit app is that much closer to becoming reality.
source:
Reddit
via
AndroidCentral