Radio Shack joins Best Buy with secret pre-order period for the HTC EVO 3D
4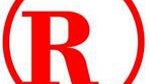 Just what is it about the HTC EVO 3D that makes retailers want to hide the fact that they are taking pre-orders for the phone? You might recall that
we told you
all about Best Buy's secret pre-order period for the EVO 3D. Starting Thursday, Radio Shack is starting its "hush-hush" pre-order period for the same device.
Don't expect a Radio Shack rep to bring it up to you or ask you if you want to reserve the HTC EVO 3D. No signs will be adorning the inside of the store or the window. If you want to reserve the EVO 3D from Radio Shack, you must go up to the desk and tell the rep that you want to pre-order the phone. We suggest using this Top Secret phrase, "I'd like to pre-order the HTC EVO 3D, please."
A leaked picture of an internal memo stresses the confidentiality of the retailer's action saying that material received about the EVO 3D is "to be considered highly confidential until the launch date." Reps are warned not to "provide, take screenshots, or post this information to outside parties." Radio Shack employees are urged to consult the company's
Confidential Information Guidelines
and the firm's
Media Policy
. Sharing information with third parties could lead to improper information being released by the media, warns the memo.
The document notes that because there is no launch date yet, that reps should temper the expectations of customers by making them understand that they will have to wait for the launch info to be made public before receiving the phone.
Nonetheless, starting Thursday you can head over to Radio Shack, buy a $50 gift card (which of course you can use toward the final purchase price of the phone) and reserve yourself an HTC EVO 3D. Just make sure you have an alibi and plausible denial just in case someone asks you if you have pre-ordered the handset from Radio Shack.
source:
AndroidCentral

This internal memo tells Radio Shack reps that all information about the HTC EVO 3D, including the retailer's pre-order period for the phone, is highly confidential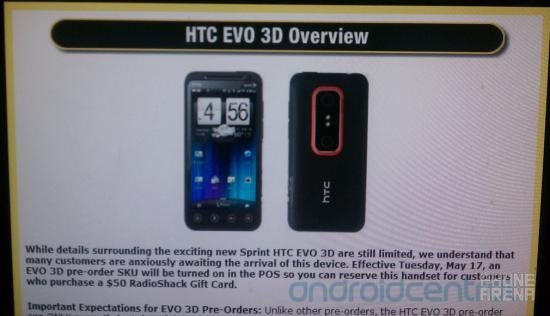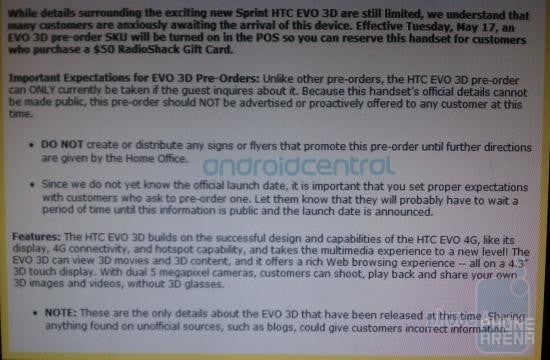 Recommended Stories