Secret Best Buy pre-sale of HTC EVO 3D starts today
45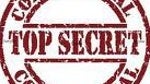 An internal memo circulating through Best Buy stores (on a need to know basis, presumably), states that the HTC EVO 3D can be pre-ordered from the big box retailer starting today. However, the pre-order is not being promoted and there are no signs about it being put up in the stores. Reps cannot mention the device until it is official announced. Customers must come into the store and ask about the phone and the pre-order in order to reserve an HTC EVO 3D. Otherwise, as the memo says, "mum's the word".
So what do you get with the HTC EVO 3D? Well, right off the bat the device is powered by Android 2.3 and under the hood is a 1.2GHz Snapdragon dual-core processor. The EVO 3D has a 4.3 inch screen which gives you a good look at the 3D pictures that you can take with the dual 5MP cameras on the back. And, as the memo says, it is the first handset pre-loaded with the 3D version of the Blockbuster onDemand app.
Remember, this is all secret hush-hush stuff. So if you plan on going down to your local Best Buy to pre-order the HTC EVO 3D, just remember to whisper. And to wrap things up, we still do not have a launch date or price from Sprint for the device. The HTC EVO 3D is expected to be released sometime this summer which means it will be at least another 6 weeks until you have the phone in your hands. Just don't forget to act surprised when you get it.
source:
AndroidCentral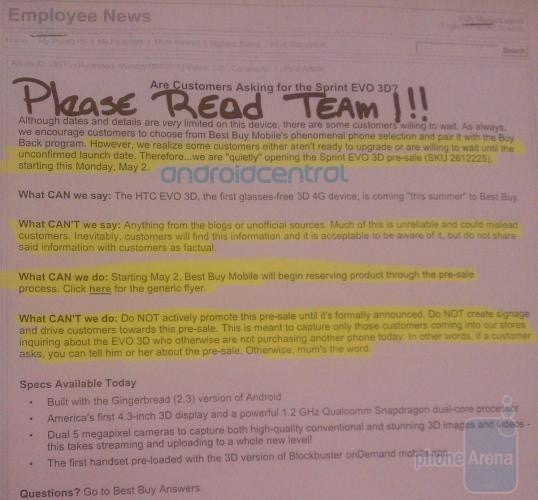 This innternal Best Buy memo says that reps cannot bring up the HTC EVO 3D unless the customer asks about it first