Radio Shack hires investment banker to sure up finances
6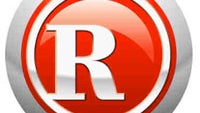 With shares that have
declined 90%
over the last three years, the market capitalization of coast-to-coast electronics retailer Radio Shack is just $306 million. Looking to rebuild its finances, the company, which has tried to become a national name in smartphone sales, has hired investment banker Peter J. Solomon according to those with knowledge of the company's plans.
Despite hiring an investment baker, the retailer says it has sufficient liquidity and can pay down its debts. Just last week, CEO Joseph Magnacca said that the company doesn't need to score new financing immediately. In March, Radio Shack had $820 million in cash and credit. But with its credit rating at
junk levels
, the company is hoping to patch up its balance sheet for the credit agencies.
The recent shift to smartphone sales hasn't helped Radio Shack at all because of the competition in the business. In addition, margins on these devices are paper thin. Radio Shack has matched a now-expired deal from Best Buy that allows
someone with an Apple iPhone 4 or Apple iPhone 4S in good condition, to trade it in for an Apple iPhone 5
, signing a new two-year contract of course. Radio Shack finds itself trying to match deals offered by the major U.S. carriers, discounters like Walmart and big box stores like Best Buy.
Last year, Radio Shack
lost $139 million
and was another $43 million in the red during the first quarter if 2013. Second quarter results are due out on Tuesday. The stock on Friday closed down 8 cents to $3.07 on Friday.
source:
WSJ