RIM acquires tinyHippos, the company behind the Ripple mobile environment emulator
2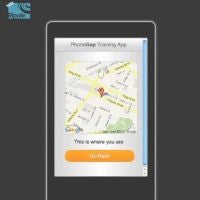 On Friday,
RIM
announced the acquisition of tinyHippos, which is the creator behind the Ripple Mobile Environment Emulator. The mission of tinyHippos is to provide "tools to help make mobile widget and mobile web development less painful."
The Ripple Mobile Environment Emulator is special in that it allows you to test HTML5 applications right on your web browser, specifically as a Google Chrome browser extension. In this way, developers can avoid the hassle of testing their apps on multiple OS-specific standalone emulators.
So what does this mean for
RIM
? For starters, tinyHippos will be adding support for BlackBerry applications to Ripple. RIM is surely hoping that the increased ease of adaptation to the BlackBerry OS will result in more BlackBerry app development. And as we all know, a smartphone operating system's success is often dependent on the quantity and quality of its apps.
As you probably know,
Android-to-BlackBerry ports
will be a snap with the PlayBook's QNX platform. So this question goes out to the developers: will an improved cross-platform emulator increase the likelihood of you developing apps for BlackBerry? Or would you rather focus your efforts on Android, iOS, Windows Phone 7, Symbian, etc.?
source:
BlackBerry Developer's Blog
via
BlackBerryCool